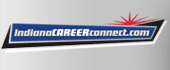 Job Information
Bosch

Receiver - 1st Shift

in

Albion

,

Indiana
Company Description
Do you want beneficial technologies being shaped by your ideas? Whether in the areas of mobility solutions, consumer goods, industrial technology or energy and building technology - with us, you will have the change to improve quality of life all across the globe. Welcome to Bosch!
Job Description
Job Overview
To perform the functions pertinent to the successful movement of raw components through the receiving process. Functions are to be completed by playing an integral role of getting products to the manufacturing facility using BPS principals. Receivers are required to work as part of a team and rely on valuable skills including organization, communication, and attention to detail.
Major Responsibilities
· Utilize powered industrial equipment, such as: forklift, pallet truck, operator-up, and tugger to provide materials as required.
· Have a good working knowledge of part numbers, part usage and understand applications for use.
· Understand and complete training of required standard work instructions within a reasonable timeframe.
· Must be able to execute job tasks related to require SWI's.
· Loads and unloads trucks using the established procedures in compliance with safety specifications.
· Inspect powered industrial equipment for defects and notify Supervisor or Team Leader for repair, prior to operating every shift, in compliance with OSHA regulations.
· Must be productive and motivated while completing assigned tasks on time.
· Must be willing and able to learn new things within a reasonable timeframe.
· Determines receiving priorities, work assignments and shipping methods required to meet schedules.
· Uses Bar Coding equipment to maintain accurate inventories and accurate shipping records.
· Relabel raw material with required SUIDs upon receipt.
· Studies shipping notices, bills of lading, invoices, orders, and other records, work assignments, and receiving schedules.
· Oversees incoming and outgoing receiving activities to ensure accuracy, completeness and condition of shipments.
· Conducts cycle counts and reconciles with records to insure inventory accuracy.
· Must be able to work well with others and provide excellent customer service.
· Must be able to work with Customer Service Representative regarding receipts.
· Must be able to multi-task.
· Follow FIFO principles.
· Maintain an acceptable attendance record as per company policy.
· Must be able to work well with others.
· Take on other assigned tasks as needed.
Qualifications
Qualifications, Skills, Abilities and Education Requirements:
· Must be able to perform each essential duty satisfactorily.
· Possess a high school diploma or GED.
· Have a minimum of one year material handling experience preferably in the last 5 years.
· Successfully complete Company's powered industrial equipment certification program
· Must have strong problem solving and decision making skills.
· Capable of operating various types of powered industrial equipment.
· Demonstrate basic computer skills. Prior SAP knowledge preferred.
· Work flexible and overtime hours as necessary.
Physical Demands:
· Stand and walk for long periods of time.
· Regularly lift and/or move 15 pounds, frequently lift and/or move 30 pounds and occasionally lift and/or move up to 50 pounds.
· Use hands to finger, handle or feel objects, tools or controls; reach with hands and arms; climb or balance; bend, kneel and squat.
· Possess vision abilities that include close, distant and peripheral vision and depth perception.
· Minimal outdoor work.
· Use of ladder
· Continuous mounting and dismounting of sit-down forklift, as position requires.
· Able to withstand non-climate controlled environments.
Bosch