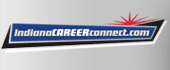 Job Information
Dexter Axle

Supply Chain Manager

in

Albion

,

Indiana
Dexter, the premier supplier and manufacturer of axles, doors, venting products and related components in the utility trailer, boat trailer, recreational vehicle, heavy duty and manufactured housing markets, has an opportunity for a Supply Chain Manager at our multi-plant manufacturing facility located in Albion, Indiana.
Dexter has been a leading manufacturer of trailer axles, brakes and actuation, along with entrance door and venting products for over 50 years serving the utility trailer, recreational vehicle, heavy duty, manufactured housing, agricultural, marine, and specialty markets. Dexter is headquartered in Elkhart, Indiana employing over 2,800 people and operating 18 manufacturing facilities in the U.S. and Canada (Indiana, Georgia, Oklahoma, California, Tennessee, Texas, Florida, Utah, Ontario, and Alberta). Dexter has achieved its many years of success through a commitment to the principles of superior quality, continuous improvement, and unparalleled customer service. Dexter is a wholly owned subsidiary of DexKo Global, Inc.
For more information about our company, access Dexter's web site at www.dexteraxle.com.
Dexter offers a competitive salary and comprehensive benefits. Dexter's benefits package includes Health, Dental, Vision, Life, STD, LTD, FSA, HSA, and 401(k) Plan with company contributions.
The Supply Chain Manager is responsible for developing Albion's strategic direction and goals for inventory planning, including incoming material (procurement), production scheduling, forecasting, and planning for every part reporting (PFEP). The position includes monitoring the adequacy of action plans to meet objectives, monitoring performance toward achieving key performance indicators, ensuring alignment, and ensuring high quality and on time delivery to our internal plants with an optimized level of inventory.
Essential Duties and Responsibilities
Managing demand planning and forecasting for production scheduling to ensure an uninterrupted supply of customer products to maximize efficient operations and production.
Optimizing logistics flow from offshore parts to Albion campus to the distribution center to our internal plants and our customers.
Auditing operational procedures and programs to identify and implement improvements in product availability, storage optimization, shipping and receiving, and inventory accuracy, resulting in increased efficiencies and productivity.
Managing inventory purchasing strategies to achieve cash objectives.
Developing and implementing best practices in the disciplines of forecasting, supply chain management, inventory planning, production planning, inbound logistics management and sourcing from multiple sources.
Championing the expanded use of technology and lean principles to improve planning, decision making, and execution. Supporting the use of the ERP system for inventory management principles.
Partnering closely with the Supply Chain leadership team to execute various strategic initiatives.
Managing and preparing company inventory relating to records, tracking of materials, changing business activity, quality of materials and stocking levels. Leading procurement to ensure reorder processes and timely delivery of materials are in place.
Developing scheduling to establish sequence and lead times of manufacturing operations while operating efficiently.
Managing material planning activity to ensure timely delivery of materials to support production operations.
Maintaining proactive shortage identification and management; helping flag root causes and corrective actions.
Expediting deliveries to meet and exceed scheduled critical requirements.
Maintaining item master lead time information based upon process improvements, current constraints, total current demand by product, and priority information.
Interfaces with required functional groups to resolve challenging delivery requirements.
Communicating forecasts and replenishment plans to suppliers.
Developing and implementing a procurement dashboard to effectively monitor team KPI's and vendor performance. Managing exceptions through regular supplier calls and escalations.
Understanding P&L and Balance Sheet impacts from operations decisions made to information and physical product flow.
Performing other duties as assigned, essential, or otherwise
Supervisory Responsibilities
Directly supervises the buyer/planners at the plant level. Carries out supervisory responsibilities in accordance with the organization's policies and applicable laws. Responsibilities include interviewing, hiring, and training employees; planning, assigning, and directing work; appraising performance; rewarding and disciplining employees; addressing complaints and resolving problems.
Qualifications
To perform this job successfully, an individual must be able to perform each essential duty satisfactorily. The requirements listed below are representative of the knowledge, skill, and/or ability required. Reasonable accommodations may be made to enable individuals with disabilities to perform the essential functions.
Education and Experience
Requires Bachelor's Degree in business, engineering, materials management, or a comparable discipline and at least 5+ years related experience, or an equivalent combination of education and experience.
APICS Certification in supply chain management preferred (CPIM)
ID: 2020-3413
External Company Name: Dexter Axle
Street: Plant 13 - Dexter Axle