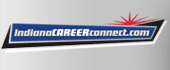 Job Information
Cracker Barrel

Delivery Driver

in

Anderson

,

Indiana
Store Location
US-IN-Anderson
Overview
Off-premise delivery of food orders to catering Guests in a courteous, helpful and prompt manner. Responsible for order fulfillment and delivering orders and communicating with the To-Go Lead and Specialists to provide quality products and quick delivery that exceeds our Guests' expectations. Process Guest orders to ensure that all items are prepared accurately and in a timely manner. The driver is also a brand ambassador and therefore has to demonstrate the brand mission of Pleasing People at all times.
Responsibilities
Every certified Delivery Driver must:
 Be a current Cracker Barrel Employee.
 Have a valid driver's license in the state in which they reside.
 Be at least 18 years of age unless otherwise specifically authorized by Human Resources.
 Agree to a driver license check through the resident state's Department of Motor Vehicles.
 Comply with all federal and state laws.
 Become familiar with and adhere to Cracker Barrel's Delivery Driver Operations Manual.
 Cooperate with law enforcement.
 Report all DUI/DWI and moving violations to manager and Human Resources immediately.
 Report all thefts and damage within 24 hours.
 Respond to all requests made by ELEMENT and/or the Cracker Barrel HR Department.
 Maintain the catering vehicle as per the maintenance guide provided by ELEMENT Fleet Management.

Qualifications
Must be able to read and communicate in English clearly and effectively.

 Must be able to bend at the waist and lift items up to 50 pounds to waist level.

 Must demonstrate enthusiasm and commitment to Guest satisfaction.

 Must be able to move items up to 30 pounds for distances of up to 25 feet.

 Must have valid driver's license and clean driving record.

 Must have knowledge of the delivery area.

 Must have the ability to use a cell phone and interact with its features (i.e. maps, calling, texting, etc.)

 Previous restaurant and/or delivery experience is preferred.
Take the Next Step
Connect With Us! (https://careers-crackerbarrel.icims.com/jobs/10548/delivery-driver/job?mode=apply&apply=yes&in_iframe=1&hashed=-336176107)
In compliance with federal and state equal employment opportunity laws, qualified applicants are considered for all positions without regard to race, color, religion, sex, sexual orientation, genetic information, national origin, age, marital status, medical condition, disability or any other class expressly protected by law. Qualified applicants are considered for employment according to the laws of the respective state of employment. If you feel this policy has been violated, you may report such instances to the Employee Relations Department online ( http://www.crackerbarrel.com/contact-us/employee/ ) or toll free at 1 800-333-9566.
Cracker Barrel does not unlawfully discriminate in hiring. If you are interested in applying for a position and need a reasonable accommodation during the application process, please contact (1-800-333-9566) so that we can work with you to reasonably accommodate you. Note that individuals who have any hearing impairment will be reasonably accommodated in the application process.
Category Hidden (2140)
Address 2012 East 59th Street
Location : Postal Code 46013
Cracker Barrel