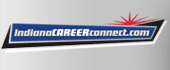 Job Information
WFF Facility Services

Manager of Maintenance (Facilities Maintenance)

in

Anderson

,

Indiana
Manager of Maintenance
(Facilities Maintenance)
Anderson, IN, United States of America
Back (/Joblink/6244/Search/All)
Apply Now
Back
Apply Now
Overview
Want to become part of a winning team with opportunities for growth, career advancement and development? WFF Facility Services is proud to provide an environment where we support you and your drive for success. We have a passionate commitment to learning and investing in our associates looking to accelerate their careers. We offer a wide range of employment opportunities for professionals and entry level candidates who share our core values.
Job Skills / Requirements
Director Facilities Operations:
WFF Services is looking for a proven leader with previous management and maintenance experience to join our team in Anderson, IN. The Director will be responsible for a Facilities Maintenance Operations. The successful candidate will have proven management expertise and technical knowledge and require the ability to support the staff by providing effective and reliable service.
Duties and Responsibilities
Regularly meet with client, report progress of maintenance activity, estimate maintenance needs, schedule workload and set appropriate expectations. Manage a department budget including covering payroll consisting of full-time, first and second shift, skilled trades personnel as well as expenses and assigned overheads of the department. Direct the Operations Supervisor and Administrative Assistant, establishing a comprehensive, fair and equitable atmosphere. Handle employee HR needs and set a continuous improvement culture within the department. Establishing baseline performance measurements and monitor Key Performance Indicator's (KPI's). Manage Customer Services and support staff.
• Establish work rules, policies, and procedures to guide the department.
• Manage long-range manpower resource planning, based on turnover.
• Provide key staff support to the Operations Supervisor.
• Monitor workload, service order backlog, and scheduling issues with Operations Supervisor.
• Assure compliance with establish goals and objectives established with Operations Team.
• Determine the appropriate balance between immediate response repair needs and longer-term projects for maintenance or alterations.
• "Make or buy" decisions for staffing adjustments through available trades or use of outside contractors.
• Analyze sub-unit effectiveness and take corrective actions as required.
• Act as key personnel resource, including coordination and relations with other operating divisions.
• Negotiations, grievances, and jurisdictional interpretations.
• Knowledge of OSHA regulations, building codes, construction standards, environmental agency requirements, life safety standards, etc.
• Resolve customer complaints, public relations with the all other employees, staff, residents and visitors .
• Set climate for professional growth and development. Organize and plan the training of all skilled and support personnel.
• Bachelor's degree preferred
• 3 to 5 years in management of an industrial, commercial or institutional maintenance department.
• Experience in contract negotiations.
• Must have the ability to read equipment manuals and interpret blueprints.
• Must have a valid driver's license.
• Possess exceptional written and oral communication skills,
• Microsoft Office proficient, Word, Excel, PowerPoint and Outlook a must.
• Creative problem solver with the ability to manage multiple projects.
• Must be able to remain calm, make sound decisions and provide clear direction in crisis
situations.
• Ability to respond to emergencies and manage staff with a professional demeanor.
#CBW
Education Requirements (Any)
Bachelor's Degree Preferred
Additional Information / Benefits
Benefits: Medical Insurance, Life Insurance, Dental Insurance, Vision Insurance, Paid Vacation
This job reports to the Manager
This is a Full-Time position
Number of Openings for this position: 1
Back (/Joblink/6244/Search/All)
Apply Now
Back
Apply Now