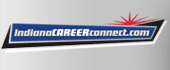 Job Information
Nestle

Reliability Engineer

in

Anderson

,

Indiana
Nestlé Health Science (NHSc) is a company on a mission and on the move, motivated by the opportunity to forge a major therapeutic role for nutrition in the management of health and establish a new industry between food and pharmaceuticals. The two elements of the equation are simple; societies are ageing and age and lifestyle related diseases are spiraling. Needs are growing for safe, effective and cost-effective solutions. At the time, scientific understanding of health, disease, and the potential of nutrition - as an integral part of managing health and disease - is growing.
Nestlé Health Science, a wholly-owned subsidiary of the Nestlé Group, was created in 2011 to be a leader in these developments and make things happen. We have over 3,000 employees around the world with a wide mix of capabilities - from bio-medial engineers to regulatory specialists, medical delegates (sales force) and health economic experts that reflect our dynamism and intent to create. This position is located in one of the most exciting factories in the Nestle system. In Anderson, Nestle has it's largest factory in the United States and one of the largest aseptic processing and packaging facilities in the world. This is a high profile factory where you can make your mark and get noticed!
Position summary
We are seeking a self-driven Reliability Engineer to provide ongoing technical expertise and leadership to all NHS Lines (both on processing & packaging) within Anderson plant operations. The Reliability Engineer will be responsible for increasing the technical competence of maintenance technical personnel and developing a strategy that supports safety, people engagement, quality, cost, reliability of equipment and continuous improvement initiatives thereby meeting unplanned stoppage targets and total output from the lines.
Primary responsibilitiesActive member of the plant Engineering & Maintenance leadership team responsible for driving the overall performance & output of the NHSc Lines.Provide direction and input into refining the preventative and predictive maintenance programs, spare parts stocking and shop managementDrive the elimination of unplanned stoppages linked while optimizing the total cost of operation through detailed loss analysis.Analyze patterns/trends, make recommendations and implement improvementsProvides technical guidance, support and expertise; assisting and coaching Maintenance and Operations team members to ensure competency and capability development under the guidance of the Nestle Management and Leadership Principles.Partner with Site Factory Engineer and maintenance managers/supervisors to set departmental goals and objectives through a collaborative effort.*Support and drive training and development of maintenance mechanics & personnel for NHSc Lines.
Routine - daily, weeklyWorking knowledge of performance issues and losses through routine review of Maintenance Foundation Documents, SAP/AMM and Stoppage Analysis, records, WO/Documentation, or any adequate supportCoach, lead, participate, and guide as needed around daily activities and improvement initiatives / projects including Preventive & Predictive Maintenance program, Go See Think Do, Break Down Analysis, DMAIC, capex, etc.Proactive development of own technical expertise and utilization of continuous improvement methodologies to determine root cause for equipment downtime. Convey information effectively with team members and participate in knowledge transfer.Develop, lead, support, evaluate, and improve functional competencies and training to ensure that maintenance staff including mechanics & operators are properly equipped to eliminate technical unplanned stoppages.Write, review and revise departmental Work point instructions, SOP's (Standard Operating Procedures),Collaborate with other Nestle plants to learn & standardize/streamline processes & systems*Manage & Supervise close coordination with 3rd Party contractors, field service technicians, and vendors as required.
Throughout all of these responsibilities, maintains a strict focus on safe, quality production and continuous improvement.
KEY RELATIONSHIPS (INTERNAL)
Factory Management, Quality, Engineering, Manufacturing/Operations, CTAG
KEY RELATIONSHIPS (EXTERNAL)
Vendors, ConsultantsExperience and education requirements
Academic Experience4 years Degree in Chemical, Electrical, Mechanical Engineering, or related technical fieldMinimum of 5years of Maintenance/Engineering experience in factory environment
Preferably in a food manufacturing environment Preferred: Management experience in a union environmentExperience with automation systems for process controls preferred;Allen Bradley Control Logix PLC's are standard on siteTPM experience
Preferred skills:Subject matter expertise and problem solving skillsDemonstrated ability to create an inclusive environment and coach/lead othersDemonstrated ability to manage change and complexityAbility to analyze data, understand trends, and make recommendations based on your findingsAbility to apply innovative approaches to existing training programsAbility to influence others and build collaborative relationshipsExcellent communication skills both Verbal and WrittenDeveloped leadership skills. Ability to build support within the site and within Nestle Nutrition to drive an aggressive, action driven agendaConfidence in own capacity and judgement. Must be willing to face challenging situations.Developed ability to build personal relationships on trust, mutual respect and open communication.Ability to manage multiple priorities at one time through highly developed organizational skillsHigh energy and excellent follow up.Ability to work independently and with minimal supervisionAccountable for personal development & improvementMust be willing to work any shift, weekends, Holidays, to meet the needs of the business. Ability to work flexible hoursProactive individual that takes responsibility for their equipment, line, coworkers and the continuous improvement of the operationAble to work in a team environment where honest communication, a positive attitude, engagement, and personal accountability is expectedGood mechanical/electrical knowledge and hands-on skillsPLC maintenance, repair, troubleshooting skills, and Allen Bradley systems knowledge are a plusSAP-AMM experience is preferred
#LI-MS1
EOE M/F/D/V Nestle is an Equal Opportunity Employer and is looking for diversity in candidates for employment. All candidates must apply online at Nestlejobs.com
Nestle