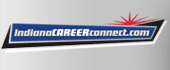 Job Information
Niemann Foods

Bagger

in

Attica

,

Indiana
Job DescriptionIs this the job for you?
Apply now
Niemann Foods
Bagger
Company:
Niemann Foods
Position:
Bagger
Department:
Front End
Status:
Part Time
Shift:
Second / Afternoon
Req #:
4775871
Apply now
Date posted:
November 24, 2020
Location:
109 West Jackson St, Niemann Foods - County Market #506
Attica, IN, 47918, US
Job category:
County Market
Job link:
SUMMARY
The responsibilities of the Bagger is to package each customer's purchases so that they can be transported safely and easily between the store and the customer's home. Baggers also respond to complaints with genuine concern.
ESSENTIAL DUTIES AND RESPONSIBILITIES
Delivers superior guest service and ensure absolute customer satisfaction

Learns and uses the GUEST program

Greet Customers. Be sincere

Use a smile. Project a friendly manner

Engage the customer in casual conversation

Show respect toward customers purchases

Thank them

Maintains customer satisfaction by providing solutions to concerns

Packages customerpurchases with care and in an organized fashion

Keeps work station and surrounding area clean, organized and well stocked

Retrieves shopping carts from the parking lot

Removes debris from carts

Performs fixed activities as assigned by supervisor

Follows all store and department policies and procedures.

Follows safety policies and procedures; is a safety role model

Other duties as assigned by supervisor
KEY ATTRIBUTES
Customer service skills

Honest/Integrity

Ability to multi-task

High energy level
SUPERVISORY RESPONSIBILITIES
This position has no supervisory responsibilities
EDUCATION and/or EXPERIENCE
This position has no required education and/or experience
LANGUAGE SKILLS
Ability to read and interpret documents such as safety rules, operating and maintenance instructions and procedure manuals.

Ability to write routine reports and correspondence.

Ability to speak effectively before groups of customers and associates.
MATHEMATICAL SKILLS
Basic math concepts (addition, subtraction, division, multiplication).
CERTIFICATES, LICENSES, REGISTRATIONS
There is no required certifications, licenses, or registrations
RECOMMENDED EQUIPMENT
Slip resistant shoes with closed toe and heel

Ladder

Stepladder

Uniform per store policy
PHYSICAL DEMANDS
Regularly (Over 2/3 of the time)
Stand

Walk

Use hands to finger, handle, or feel

Reach with hands and arms

Stoop

Kneel

Crouch

Communicate with associates and customers

Lift and/or move up to 25 pounds
Frequently (Between 1/3 to 2/3 of the time)
Lift and/or move up to 50 pounds
Occasionally (Less than 1/3 of the time)
Sit

Climb

Balance

Overhead lifting

Crawl

Smell

Lift and/or move up to 75 pounds
Vision
Close

Distance

Depth perception

Ability to adjust focus
WORK ENVIRONMENT
Frequently
Outdoor weather conditions
Occasionally
Risk of electrical shock

Chemicals while cleaning
Noise Level
Moderate

**Niemann Foods Management retains the discretion to add to or change the position requirements at any time.
**Position requirements may vary by store location