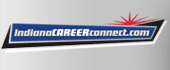 Job Information
Staff Management | SMX

Forklift Positions-$100 Referrals-Ryder Avon

in

Avon

,

Indiana
With Staff Management | SMX, you'll get a weekly paycheck, learn new skills, meet new people, and work with a great management team in a clean and safe environment.
Currently positions open various1st and 2nd shift positions in shipping, receiving, and light assembly areas. We are located in Plainfield/Avon area; all positions are temp-to-hire. The starting pay rate is $15.00hour; weekly pay; ability to start as soon as completing the hiring process. No weekends required and possible overtime; Apply today! Call for an interview!.
Industry: Warehouse/Distribution.
Duties: Perform the required duties with safety and quality as the top priority for the following departments: shipping; receiving; inventory control; light assembly in Ink department. Take pride in your work product and your daily productivity. Measure your individual contributions yet enjoy a team of individuals performing a similar function.
Employment Types: Full Time, Temp to Hire.
Work Location: Ryder Logistics-0126, 1301 Smith Rd., Avon, IN 46123.
Job Types: Distribution, Forklift Operator, General Warehouse, Material Handler, Warehouse.
Shifts: 1st Shift, 2nd Shift.
Attributes: Background Check, Drug Test, Stand for Shift Duration, Must be at least 18 years old.
Benefits: Casual Dress Code, Weekly paychecks, Direct Deposit or Cash Card pay options, Referral Bonus (Restrictions Apply).
Lifting Requirements: Able to Lift 50 pounds.
Education Required: No Education Requirement.
Starting Wage: $14.00.
Pay Rate: $15.00/hr.
Bonus: Referral Bonus - restrictions apply.
Required Skills:
Must be able to pass a drug screen and background check. Steel-toed shoes are required and you must be able to stand on your feet for the majority of the day while working in a fast-paced environment.
SM | SMX is an equal opportunity employer and all qualified applicants will receive consideration for employment without regard to race, color, religion, sex, national origin, disability status, sexual orientation, age, gender identification, protected veteran status, or any other characteristic protected by law.
Staff Management | SMX