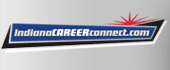 Job Information
Hill-Rom

Production Supervisor - Assembly

in

Batesville

,

Indiana
Description
JOB SUMMARY:
Directly supervise and coordinate the activities of production and operating associates, such as inspectors, precision workers, machine setters and operators, assemblers, fabricators, and plant and system operators. Maintain good communication with associates and management. Performs moderately complex tasks requiring moderate knowledge of Department's work. This position has little immediate supervision.
ESSENTIAL DUTIES AND RESPONSIBILITIES: – Other duties may be assigned:
Enforce safety and sanitation regulations. Investigate accidents and implement corrective plan to eliminate recurrence. Conduct or assign training in equipment operations or work and safety procedures.

Direct and coordinate the activities of employees engaged in the production or processing of goods, such as machine setters and fabricators.

Inspect materials, products, or equipment to detect defects or malfunctions.

Read and analyze charts, work orders, production schedules, and other records and reports to determine production requirements and to evaluate current production estimates and outputs to ensure that customer delivery requirements are met.

Plan and establish work schedules, assignments, and production sequences to meet production goals and minimize overtime.

Determine standards, budgets, production goals, and rates, based on company policies, equipment and labor availability, and workloads.

Recommend or implement 5s activities and other measures to motivate employees and to improve production methods, equipment performance, product quality, or efficiency.

Work requires a high level of judgment, analytic ability and creativity, such as investigating moderately complex problems or situations, analyzing information, and recommending solutions.

Support NPD activities

Job requires a willingness to take on responsibilities and challenges.

Directly supervises between ten to sixty full-time and part-time associates.

Responsibilities include training associates; planning, assigning and directing work; rewarding and disciplining associates; addressing complaints and resolving problems.
Qualifications
EDUCATION, EXPERIENCE AND QUALIFICATIONS:
Associate degree in Business or Engineering or equivalent experience by combination of education and work experience in a specific discipline. (Bachelor degree preferred)

Minimum two years of similar job related experience, or equivalent combination of education and experience.

Identifying the developmental needs of others and coaching, mentoring, or otherwise helping others to improve their knowledge or skills.

Giving full attention to what other people are saying, taking time to understand the points being made, asking questions as appropriate, and not interrupting at inappropriate times.

Motivating, developing, and directing people as they work, identifying the best people for the job.

Ability to adapt to changing situations and adjust actions in relation to others' actions.

Knowledge of Windows, MS Word, Excel,

Lean/Six Sigma Green Belt or Bronze Certification (preferred)

Knowledge of raw materials, production processes, quality control, costs, and other techniques for maximizing the effective manufacture and distribution of goods.

Knowledge of machines and tools, including their designs, uses, repair, and maintenance.

The ability to combine pieces of information to form general rules or conclusions (includes finding a relationship among seemingly unrelated events).

Knowledge of business and management principles involved in strategic planning, resource allocation, human resources modeling, leadership technique, production methods, and coordination of people and resources.
Job: Manufacturing
Primary Location: United States-Indiana-Batesville
Schedule Full-time
Travel No
Posting Entity Hillrom
Req ID: 21122686