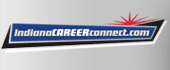 Job Information
General Motors

Bedford Indirect Material Leader (IML)

in

Bedford

,

Indiana
About GM
There's never been a more exciting time to work for General Motors.
To achieve our vision of a world with Zero Crashes, Zero Emissions and Zero Congestion, we need people to join us who are passionate about creating safer, better and more sustainable ways for people to get around. This bold vision won't happen overnight, but just as we transformed how the world moved in the last century, we are committed to transforming how we move today and in the future.
Why Work for Us
Our culture is focused on building inclusive teams, where differences and unique perspectives are embraced so you can contribute to your fullest potential as you pursue your career. Our locations feature a variety of work environments, including open work spaces and virtual connection platforms to inspire productivity and flexible collaboration. And we are proud to support our employees volunteer interests, and make it a priority to join together in efforts that give back to our communities.
Job Description
The IML has the primary responsibility for fulfilling indirect material requirements to support maintenance, facilities, and ME requirements, and managing indirect material inventory levels to agreed targets. Key activities include approval and creation of purchase requests, confirmation of PO's, tracking of deliveries, setting and optimizing safety stock targets, maintenance of indirect material part set ups, handling of receiving discrepancies, and indirect material shortage and expedite management and communication
You will act as a liaison between engineering, warehousing/manufacturing, logistics and suppliers to resolve issues and to provide support.
RESPONSIBILITIES:
Create and approve purchase requests for crib and POU-stocked indirect materials

Works with plant personnel and Master Data Management to support coding and extension of new parts to the plant

Assists plant teams to consider whether existing common parts can be considered

Assists plant teams to ensure that supplier-provided spare parts and/or previously purchased engineering/launch parts are considered in initial requirements

Works with WRA, Share-the-Spare, and plant teams to avoid the purchase of new parts when excess and/or repairable parts may be available

Ensure supplier receipt and delivery of PO requirements

Manage incoming supply vs. indirect material stock & requirements and adjusts as required

Manage indirect material expedites and communicate material supply risks with Production, Maintenance, Engineering, and Facilities

Verify receiving paperwork and manages corrections if needed

Track supplier on-time delivery performance

Review indirect material part set-ups including shipment lead-time, terms, safety stock/time, standard packaging

Support ME and Maintenance teams during launch and end-of-life (EOL) to optimize indirect material inventory

Support ME and Maintenance teams to link new and existing parts to relevant equipment to improve support and EOL performance

Work with SPS to improve lead-time performance, reduce MOQ impacts, and improve supplier on-time delivery

Review pricing discrepancies versus system and actual invoices that Accounting Department provides

Able to fill-in for other Planners as required without assistance (incl. Blueprint drawings and/or WRA)

Actively works with plant teams and Shared Purchasing Services (SPS) to find opportunities to improve working capital efficiency (reduce inventory) and increase material and spend visibility

Conducts monthly continuous improvement activities for their parts portfolio including ROP/Max adjustments, Over-max reduction and root cause analysis, POU turn and stocking corrections, Obsolete and Not Planned (ND) management, and trend analysis. Optimize inventory levels (Min/Max) based on usage data

Ability to communicate with all levels of leadership and plant personal

Manage 3rd party resources when applicable and off-site warehouses

Manage WRA activities and resources
Additional Job Description
ADDITIONAL RESPONSIBILITIES:
Follows work procedures, work schedules, and expedites workflow.

Monitors and maintains GMS standards

Supports BPD / Scorecard achievement

Internal Controls compliance for their function

Performs job responsibilities in compliance with ISO/TS 16949; ISO 14001; and OHSAS 18001.

Follows written and oral instructions and follows standard procedures to improve efficiency.

Maintain and update plant TIS's

Review & Improve WPO across department
SAFETY:
Promotes, educates, communicates, and follows up on safety initiatives

Maintains housekeeping in area

Is responsible for the proper use and care of equipment

Manage SCM process for 3rd party resources when applicable

Perform Annual Safety Evaluation in ISN

Perform weekly (audit) of SOT's (Safety Observation Tours)

Complete safety orientation checklists for new employees
PEOPLE:
Maintains safety, attendance, and vacation records

Supervises salary and 3rd party resources if applicable

Supervise hourly employees and maintain Kronos when applicable

Address hourly training and discipline when applicable

Understand local UAW agreement

Coordinates activities of crib attendants & indirect receiving personnel

Practices good labor relations, complies and enforces local agreement

Trains, develops, and evaluates employees and coach 3rd party employees (if applicable)

Communication liaison between plant and customer

Conduct layer audits for crib and Point of Use area's
RESPONSIVENESS:
Responsible for processing hourly work elements in support of any BPD and planning initiatives

Off shift support for critical plant issues (24x7)

Weekend support for critical plant issues (24x7)

Responsible to develop and implement a support plan to address critical plant issues while on leave

Analysis checklist completed for all stock-outs and problem solving for major stock-out
COST:
Achieves work group budget

Support the department's cost reduction initiatives and gap closure requirements

Complete FIFO audit for items with expiration dates

Maintain and achieve cost goal target

Support plant cost counsels
QUALITY:
Maintain Cycle count accuracy

Completion of yearly CSA's per the schedule

Maintain database and integrity
EDUCATION AND EXPERIENCE:
One-year certificate from college or technical school; or three to five years related experience and/or training; or equivalent combination of education and experience.
QUALIFICATION REQUIREMENTS:
To perform this job successfully, an individual must be able to perform each essential duty satisfactorily. The requirements listed below are representative of the knowledge, skill, and/or ability required. Reasonable accommodations may be made to enable individuals with disabilities to perform the essential functions.
LEADERSHIP SKILLS:
Personal accountability be bold, willing to take risk, personal ownership, ability to teach, coach and mentor people. Must be highly organized, ability to deal with ambiguity and work effectually with minimum over site.
MATHEMATICAL SKILLS:
Ability to add, subtract, multiply, and divide in all units of measure, using whole numbers, common fractions, and decimals. Ability to compute rate, ratio, and percent and to draw and interpret bar graphs,
REASONING ABILITY:
Ability to apply common sense understanding to carry out detailed but uninvolved written or oral instructions. Ability to deal with problems involving a few concrete variables in standardized situations.
COMPUTER SKILLS:
To perform this job successfully, an individual should have knowledge of Database software; Inventory software; Manufacturing software; Order processing systems; advance skills in Microsoft office products such as v-look-up and pivot tables.
Experience working with SAP and/or Maximo is preferable
Benefits Overview
The goal of the General Motors total rewards program is to support the health and well-being of you and your family. Our comprehensive compensation plan incudes, the following benefits, in addition to many others:
• Paid time off including vacation days, holidays, and parental leave for mothers, fathers and adoptive parents;
• Healthcare (including a triple tax advantaged health savings account and wellness incentive), dental, vision and life insurance plans to cover you and your family;
• Company and matching contributions to 401K savings plan to help you save for retirement;
• Global recognition program for peers and leaders to recognize and be recognized for results and behaviors that reflect our company values;
• Tuition assistance and student loan refinancing;
• Discount on GM vehicles for you, your family and friends.
Diversity Information
General Motors is committed to being a workplace that is not only free of discrimination, but one that genuinely fosters inclusion and belonging. We strongly believe that workforce diversity creates an environment in which our employees can thrive and develop better products for our customers. We understand and embrace the variety through which people gain experiences whether through professional, personal, educational, or volunteer opportunities. GM is proud to be an equal opportunity employer.
We encourage interested candidates to review the key responsibilities and qualifications and apply for any positions that match your skills and capabilities.
The policy of General Motors is to extend opportunities to qualified applicants and employees on an equal basis regardless of an individual's age, race, color, sex, religion, national origin, disability, sexual orientation, gender identity/expression or veteran status. Additionally, General Motors is committed to being an Equal Employment Opportunity Employer and offers opportunities to all job seekers including individuals with disabilities. If you need a reasonable accommodation to assist with your job search or application for employment, email us at Careers.Accommodations@GM.com .In your email, please include a description of the specific accommodation you are requesting as well as the job title and requisition number of the position for which you are applying.
General Motors