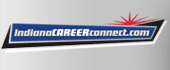 Job Information
Woodforest National Bank

Retail Branch Manager

in

Bedford

,

Indiana
Description: The Retail Branch Manager I is responsible for the growth of consumer and business customer relationships, community engagement, and instore partner relationships, while delivering the Woodforest Experience to every customer, every day, every time.
Key Responsibilities: * Achieve branch sales and revenue goals by proactively identifying, marketing, and recommending banking products and services beneficial to the customer. * Must be a "Keeper of the Woodforest Culture" and possess the ability to create energy around Retail objectives and initiatives. * Recruit, train, retain and motivate staff to ensureprofitability, sales, customer experience, compliance, and growth objectives for assigned branches within the region. Develop and lead innovative strategies to grow, retain and deepen consumer and business relationships. Proactively grow business deposits and loans through inside and outside business calling. * Enhance customer experience and the reputation of the Bank by warmly and sincerely greeting, engaging, and developing relationships with retail partners and customers. * Embrace and lead a technology driven customer experience. * Lead, partner and execute a community engagement strategy with a Community Development Relationship Manager in order to be an engaged and intrinsic community partner. * Inspire and lead team members to reach their full potential. * Demonstrate flexibility to perform every other duty as assigned. Other Responsibilities: * Exhibit operational excellence through diligent adherence to policies and procedures. * Understand and live by the importance of customer confidentiality. Practice branch security procedures and protect customer confidentiality and privacy. * Perform branch servicing duties such as paying and receiving, cash and vault balancing; ordering cash, cards, reports, audits and control checks; maintain and service automated teller machines; and clean work areas. * Demonstrate prudent expense management. * Address customer questions and concerns by telephone and in person or refer to appropriate internal resource with ownership until final resolution.
Competencies Required: * Must be proactive when seeking business outside of the branch. * Inspired, goal oriented, disciplined, team leader with strong interpersonal skills, sales aptitude, and comfortable with outside sales. * Must be open to direct coaching and feedback. * Ability to work flexible or extended working hours to meet business needs; demonstrated reliability. * Demonstrate a passion for taking care of people by exhibiting effective problem-solving abilities, the ability to maintain composure and convey a positive attitude while interacting with customers as well as internal team members. * Knowledge of/or ability to quickly learn products, services, policies, procedures, regulatory guidelines, as well as engaging in as sales and service process. * Ability to maintain the highest level of confidentiality, follow directions, and apply proper policies, procedures and guidelines. * Excellent organizational skills with the ability to prioritize workload and multi-task in a fast-paced environment while maintaining accuracy and attention to detail. * Ability to understand instructions, forms, applications, and be familiar with financial statements and credit reports.
Minimum Qualifications/Experience: * 5 years of relevant and transferrable sales and/or customer service experience. o ORa Bachelor's degree and 3 years of relevant and transferrable sales and/or customer service experience. * 1 year of experience leading and directing the activities of a sales team is required. o Individuals with this level of experience typically report to an on-site manager; will mentor or lead a team of more junior staff but do not typically have formal management responsibility for personnel decisions. * Previous instore banking experience is preferred, but not required. * Must be positive and engaging. Formal Education & Certification: * High School Diploma or equivalent required. Work Status: * Full-Time. Supervisory Responsibility: * Responsible and accountable for all personnel and employment decisions at assigned branch/location.* * Travel: * Up to 50% or more outside of branch or as needed by customer.* * Working Conditions: * Conditions include standing most of the time, may involve walking, moving, bending, stooping or sitting for brief periods, and occasionally lifting and carrying items up to 30 lbs. //Woodforest is an Equal Opportunity / Affirmative Action employer. Qualified applicants will receive consideration for employment without regard to race, color, religion, sex, sexual orientation, gender identity, national origin, disability or protected veteran status, or other status protected by law or regulation.//
Job: *Branch Banking
Organization: *WOODFOREST NATIONAL BANK
Title: Retail Branch Manager
Location: Indiana-Bedford
Requisition ID: 044155
Woodforest National Bank