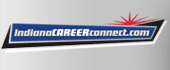 Job Information
Baxter

Assoc, Envir & Safety

in

Bloomington

,

Indiana
Assoc, Envir & Safety
Req # JR - 032608
Location Bloomington, Indiana
Job Category EHS
Date posted 01/28/2021
This is where you save and sustain lives
At Baxter, we are deeply connected by our mission. No matter your role at Baxter, your work makes a positive impact on people around the world. You'll feel a sense of purpose throughout the organization, as we know our work improves outcomes for millions of patients.
Baxter's products and therapies are found in almost every hospital worldwide, in clinics and in the home. For over 85 years, we have pioneered significant medical innovations that transform healthcare.
Together, we create a place where we are happy, successful and inspire each other. This is where you can do your best work.
Join us at the intersection of saving and sustaining lives— where your purpose accelerates our mission.
Summary :
The Environmental & Safety Associate develops, implements and maintains various environmental and safety programs, training and procedures to ensure compliance with applicable regulations and company policies. This position provides technical guidance to reduce/eliminate environmental and safety risks associated with various products handled and processes performed, and drives implementation of risk reduction & improvement projects to create a zero harm workplace . This position reports to the Manager, Environmental, Health & Safety.
Essential Duties and Responsibilities (these are primary responsibilities of the role and the incumbent will perform other duties as assigned) :
Evaluate changes at the facility that have EHS impact by providing technical information when new products/clients are introduced or existing projects, equipment, processes, and procedures are revised. This position will a subject matter expert to evaluate & reduce risk of exposure to Active Pharmaceutical Ingredients (APIs) at each phase of activity – R&D, Manufacturing and Testing

Lead site industrial hygiene program to meet Corporate industrial hygiene requirements, including performing industrial hygiene assessment & monitoring using OSHA/NIOSH methods, prepare and communicate monitoring results, implement elements of related programs such hearing conservation, laser safety and chemical exposure. Position will assist EHS Manager to create and implement engineering controls to maintain compliance with Occupation Exposure Limits for chemicals/products handled on site.

Provide technical guidance to manufacturing, engineering and quality control groups through review and assessment of EHS impacts when new products/clients and projects are proposed, and existing products/processes are modified. Responsibilities include new chemical evaluation, review of Master Batch Records and changes made to API formulations and related manufacturing processes

Chemical Management & Hazardous Communication: provide hazard communication for chemical and pharmaceutical processes and manage Material Safety Data Sheets (MSDSs) as part of the hazard communication program. Track the chemical inventory to ensure hazardous chemical lists, such as the reproductive hazard list and carcinogen list, are up to date and compliant. Compile and maintain chemical inventory list and assist in preparing Corporate & regulatory reports required monthly & annually

Lead EHS training program by assessing training needs, creating a training plan to develop and implement safety and environmental training programs for current employees and newly hired personnel.

Conduct job assessments, including Personal Protective Equipment (PPE) assessments, industrial hygiene assessments and risk assessment, to reduce facility and job risks. Participate in the identification and correction of the root causes on near misses and in EHS continuous improvement projects/kaizens to reduce risk and prevent incidents.

Assist in leading the facility chemical emergency response team for clean-up of hazardous material spills, which involves 24-hour on-call status. Lead and manage Hazmat team & facilitate periodic team meeting and training to stay up to date on spill response and regulatory requirements

Assist EHS Manager in additional EHS programs, projects and continuous improvement projects, on as need basis
Job Requirements (Education, Experience and Qualifications ):
Bachelor's Degree in Environmental, Safety or related field required with a good understanding of environmental chemistry and toxicology

Minimum 2 years in the Industrial Hygiene, Safety or Environmental fields with specific concentration in handling and manufacture of pharmaceuticals as it relates to OSHA and EPA regulations.

Strong working knowledge of EHS regulations and requirements (EPA, OSHA, DOT, etc)
Familiarity with ISO 14001 and OHSAS 18001 EHS Management systems preferred Computer proficiency in Microsoft Word, Excel, and Outlook and the ability to use enterprise software (examples include: JDE, BPLM, Pilgrim, Trackwise, etc.)
Equal Employment Opportunity
Baxter is an equal opportunity employer. Baxter evaluates qualified applicants without regard to race, color, religion, gender, national origin, age, sexual orientation, gender identity or expression, protected veteran status, disability/handicap status or any other legally protected characteristic.
EEO is the Law
EEO is the law - Poster Supplement
Pay Transparency Policy
Reasonable Accommodations
Baxter is committed to working with and providing reasonable accommodations to individuals with disabilities. If, because of a medical condition or disability, you need a reasonable accommodation for any part of the application or interview process, please send an e-mail to[email protected]and let us know the nature of your request along with your contact information.
Baxter