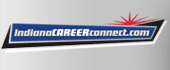 Job Information
Cook Medical

Customer Support Manager - Field Based Inventory

in

Bloomington

,

Indiana
Overview
The Customer Support Manager - Field Based Inventory at Cook Medical is responsible for managing and leading the Customer Support Team to achieve goals and objectives with the emphasis on enhanced and quality customer support to both internal and external customers. This role specifically has oversight of our Field Based Inventory team that manages the administration of Rep Stock, Consignment and other similar activities.
Responsibilities
• Ensure all tasks are followed according to the standard operating procedures and quality management system procedures to competent standards• Work closely with Team Leads/Managers to identify and develop staff within the team• Oversee tasks performed by Customer Support to ensure effective and efficient while still providing a high level of service• Drive and implement continuous improvement activities throughout all areas of Customer Support, including quality system and operational plans• Lead, manage, coach and develop staff in Customer Support to achieve the best outcomes for the organization and team• Monitor internal systems to ensure accuracy and stability is being met.• Collaborate with other functions within Customer Support & Delivery & Cook Companies on initiatives
• Utilize strong leadership skills to effectively guide, motivate and communicate with team members to meet department and organization objectives• Demonstrate ability to establish priorities, meet deadlines, work under pressure and ensure quality standards• Analytical approach to problem solving with the ability to identify and implement solutions• Foster and maintain a workplace culture respectful and supportive of individual differences
Qualifications
• Bachelor's degree in related field, preferably Business Management or experience of such kind and amount to provide a comparable background
• 5+ Leadership experience required
• 3-5 years previous Call Center or Customer Service experience required
• 5+ years in related industry experience preferred• Working knowledge of ISO13485 preferred
• Experience with CISCO preferred• Experience with CRM platform preferred• Experience with reporting and data analysis preferred• Proficient in Microsoft Office (Excel, Work, PowerPoint, etc)
• Demonstrated ability to provide consistent leadership in a team setting• Demonstrated ability to manage conflict, communication & resources
• Qualified candidates must be legally authorized to be employed in the United States. Cook does not intend to provide sponsorship for employment visa status (e.g., H-1B or TN status) for this employment position
Physical Requirements:
• This position is remote position, but may be required to make periodic visits to the facility• Must reside within a reasonable distance, within a 1 hour radius via car, of Cook Medical LLC in Bloomington, Indiana
• Requires some early morning or late evening meetings
• Must be willing to travel if needed.• Works under general office environmental conditions• Sits for extended periods, utilizes close visual acuity for working with computers, etc.
• Ability to travel domestically, as needed
Posting Date1 week ago(5/4/2021 1:44 PM)
Requisition ID 2021-8935
Job Location(s) Bloomington IN United States
Travel Less than 10%
Shift Type First
Position Type Full Time
Company Cook Medical Inc.
Category Management