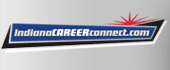 Job Information
Catalent Pharma Solutions

Director, Commercial Operations - Drug Product

in

Bloomington

,

Indiana
Job Description
Position Overview:
Catalent hires people with a passion to make a difference to the health of millions of people globally. Your expertise, coupled with Catalent's advanced technologies and collaboration with thousands of innovative pharmaceutical, biotech and healthcare companies, will help bring life-enhancing products to the people you know and love. Your talents, ideas and passion are essential to our mission; to develop, manufacture and supply products that help people live better, healthier lives. Interested in learning more about life at Catalent? Start here (http://www.catalent.com/index.php/about-us/Catalent-Careers2)
Position Summary:
Catalent Biologics is a fast-growing business within Catalent Pharma Solutions focused on providing innovative technologies and solutions to help more and better biologic treatments get to patients. The business includes our proprietary GPEx cell line engineering platform, our new state-of-the-art biomanufacturing facilities in Bloomington, IN and Madison, WI, and our market leading biologics analytical services in Kansas City, MO and Research Triangle Park, NC, as well as SMARTag Antibody Drug Conjugate technology in Emeryville, CA. Leveraging our growing differentiated technology portfolio, world class manufacturing capability, and other integrated services across the Catalent network, Catalent Biologics is positioned to drive significant growth for Catalent.
Working for Catalent Biologics is an opportunity to join an entrepreneurial team helping to improve future patient outcomes by working on products that are designed to treat cancer, various autoimmune, fibrotic and blood disorders, HIV, diabetes, heart and lung diseases as well as Alzheimer's.
The position is responsible for managing a team that supports the overall Catalent Drug Product business within the Biologics Business Unit by providing commercial support of existing customer relationships, and on-site support for new customers and their business development opportunities. Working with the Process Development, Operations, Project Management group and other cross functional teams, ensures that customer programs effectively transition from signed opportunity to development/tech transfer programs to commercial launch and routine production. The position will also provide support to new customer contract negotiation and will ensure ongoing customer programs are managed according to contracted terms.
Key Responsibilities:
Manage a Commercial Operations team who act as key relationship managers for certain customers (existing and new) at the Bloomington site to ensure a superior level of communication occurs between the parties.

Oversee proposal lead function and provide appropriate oversight in preparation/pricing of new business proposals.

Provide as SME support to BD and Contract Administration teams on strategy/negotiation of proposals, development agreements and commercial supply agreements.

Track commercial supply agreements to ensure capture of relevant provisions (e.g., fees, price increases, KPIs, forecasts, renewals).

Serve as pricing leader for assigned site/technology and appropriately manage and execute against identified value pricing opportunities. Work with BD and site team to implement value pricing practices and processes. Support the BD team in reporting and tracking functions.

Work as an integral member of the site, working closely with site GM, PD, supply chain directors, and BD team to identify and pursue current fiscal year revenue opportunities with existing customers. Develop and own delivery of budgeted customer revenue numbers through participation in the site S&OP process and other relevant meetings/processes as needed.

Provide input for metrics tracking, reporting and forecasting:

Work with corporate sales operations to bridge existing offline metrics tracking with reporting in Voyager (Salesforce – CRM)

Act as key point person for site S&OP and forecasting processes – work with site and BD team to pursue short-term revenue opportunities

Oversee and track pipeline value projections – with input from broader BD team

Act as key site resource for development of commercial pricing; works with site finance to understand profitability and works with BD on pricing strategy.

Continually evaluate and adapt new business and customer processes to create greater efficiency and effectiveness in pursuing new business and managing existing customers.

Other duties as assigned.
Education or Equivalent:
Bachelor's degree in science, business administration or other related field

Master's of business administration preferred
Experience:
10+ years of relevant experience in pharmaceutical or medical device manufacturing, quality or regulatory, business development, general business management, technical project management and analysis
Knowledge/Skills Requirements:
Relevant industry knowledge of drug product and biologic development, analytical research and development, project scale-up, product manufacturing, quality, validations, and regulatory

Experienced contract negotiator

Analytical, financial, and statistical skills

Customer services skills and professional demeanor

MS Office skills

Knowledge of ERP/MRP/CRM systems

Read, understand, interpret, and apply technical writing and instructions including manufacturing instructions

Demonstrated ability to read, write, and speak clear English.
Physical Requirements:
Sit and work with computer for up to 8 hours per day

Ability to interpret a variety of instructions furnished in written, oral, diagram, or schedule form.

Ability to work effectively under pressure to meet deadlines.

Read written documents and use computer monitor screen frequently.

Frequent sitting, standing, walking, reading of written documents and use of computer monitor screen, talking, writing, listening

Occasional lifting and/or moving up to 20 pounds

Travel as required
Business Environment:
Fast-paced

Performance driven

Highly customer focused

Collaborative and inclusive
Catalent offers rewarding opportunities to further your career! Join the global drug development and delivery leader and help us bring over 7,000 life-saving and life-enhancing products to patients around the world. Catalent is an exciting and growing international company where employees work directly with pharma, biopharma and consumer health companies of all sizes to advance new medicines from early development to clinical trials and to the market. Catalent produces more than 70 billion doses per year, and each one will be used by someone who is counting on us. Join us in making a difference.
Catalent is committed to the health and safety of its employees, visitors and the customers and patients we serve. As a result of the global pandemic, we have modified many of our recruitment and on-boarding processes to maintain everyone's safety. The Human Resources teams will communicate all necessary safety processes and procedures throughout each stage.
personal initiative. dynamic pace. meaningful work.Visit www.catalent.com/careers to explore career opportunities.
C atalent is an Equal Opportunity / Affirmative Action employer. All qualified applicants will receive consideration for employment without regard to race, color, religion, sex, national origin, disability, protected veteran status, sexual orientation or gender identity. If you require reasonable accommodation for any part of the application or hiring process due to a disability, you may submit your request by sending an email, and confirming your request for an accommodation and include the job number, title and location to DisabilityAccommodations@catalent.com . This option is reserved for individuals who require accommodation due to a disability. Information received will be processed by a U.S. Catalent employee and then routed to a local recruiter who will provide assistance to ensure appropriate consideration in the application or hiring process.
Notice to Agency and Search Firm Representatives: Catalent Pharma Solutions (Catalent) is not accepting unsolicited resumes from agencies and/or search firms for this job posting. Resumes submitted to any Catalent employee by a third party agency and/or search firm without a valid written & signed search agreement, will become the sole property of Catalent. No fee will be paid if a candidate is hired for this position as a result of an unsolicited agency or search firm referral. Thank you.
Catalent = Catalyst + Talent
Your talents, ideas, and passion are essential to our mission: to develop, manufacture, and supply products that help people live better, healthier lives. Join us!
personal initiative. dynamic pace. meaningful work.
Catalent is the perfect place to grow your career if…
You enjoy the fast pace of a start-up, but want the opportunities and stability of a growing, publicly traded company (Listed on NYSE: CTLT).

You want meaningful work. From cough treatments to cancer-fighting drugs, biologics, and vitamins, we help develop, launch, and supply over 200 new products each year – more than any branded drug maker in the world!

You want to plant your career in a growing company. Over the last five years, Catalent has re-invested more than $2 billion back into the company and its people.

You are excited about learning, collaborating, and growing alongside a global diverse team. Our team of more than 11,000 comes to work every day ready to overcome new challenges with teamwork, advanced technologies, and a passion to deliver by putting patients first.

You want to make a global impact! From North America to Europe, Asia to Latin America, we have innovative science and manufacturing teams who are looking (https://catalent.wd1.myworkdayjobs.com/External) for YOU!

See how our teams are making a difference, while growing their careers and fulfilling our mission by putting patients first every day here (https://www.youtube.com/playlist?list=PLuUGqEwwnH7hBwFlrsfSOH_raQHu4hOBK) .
Catalent Pharma Solutions