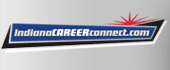 Job Information
Duke Energy

Vegetation Management Specialist II

in

Bloomington

,

Indiana
More than a career - a chance to make a difference in people's lives.
Build an exciting, rewarding career with us – help us make a difference for millions of people every day. Consider joining the Duke Energy team, where you'll find a friendly work environment, opportunities for growth and development, recognition for your work, and competitive pay and benefits.
This position is responsible for planning, implementing, documenting, and inspecting the Transmission/ Distribution Vegetation Management Program (D/TVMP) in their respective Transmission/Distribution Maintenance Area/Zone. The vegetation management program includes assessing, planning, re-clearing, documenting, and inspecting the T or D rights-of-way of vegetation to assure the safe and reliable operation of the transmission or distribution grids.
Since the activities are accomplished primarily through the use of contract resources, a significant part of this position's responsibility involves contractor management and oversight.
With regard to customer service, this position will be required to communicate effectively with property owners, public officials, and other stakeholders regarding various vegetation issues for the electrical system. As a VM Specialist II, this individual will provide technical guidance to internal employees, contract employees, and the public regarding vegetation management. In addition, this position serves as a key technical resource for the Program Managers, System Foresters, T&D Managers, and leadership positions of Duke's vegetation program.
This position is responsible for implementing program activities to ensure some or all of the following: NERC compliance, Utility Commission compliance, state/local/ordinance regulatory compliance, franchise agreement compliance, and system reliability. This position is also responsible for all compliance documentation related to planning and implementation of the annual plan.
In addition to or in lieu of the roles previously discussed, this position may also be responsible for vegetation management activities for substations, Vegetation Management Inspector role, clearing rights-of-way for new construction, and/or communications role with public and regulatory entities.
This position has:
Financial responsibilities of up to $10M ($20M Indirect),

Management responsibility for up to 1,000 contract personnel indirectly

Program or project management responsibilities within position's area/zone of responsibility

Direct impact on high external risks (litigation, Commission issues, environmental regs, public relations, NERC compliance,

Direct impact on significant internal risks (financial, org production/drivers, multi-business unit coordination, etc)

Compliance responsibility/impact (NERC-FERC/EPA/DOL/NRC/Utility Commission/etc)
Basic/Required Qualifications:
Bachelor's degree in Forestry, Engineering, or other technical and 5 years of relevant work experience, or an Associates degree in Forestry, Engineering, or other technical and + 7 years, or a High School diploma/GED and 10 years of related work experience.

Pesticide Applicator License

Certified Arborist

Valid Driver's License
Desired/Preferred Qualifications:
Certified Arborist Utility Specialist and/or Certified Forester

Possess working knowledge of how VM affects the safety and reliability of the electrical system.

Demonstrated experience extracting and interpreting vegetation management data.

PMI© Knowledge & Project related work experience

Familiarity with GIS databases and other geo-spatial systems

Utility Experience – Working knowledge to proficiency

Construction Management knowledge

Demonstrated ability to implement vegetation management methods, processes and procedures and train and develop other foresters in the implementation of the same

Demonstrated organizational and time management skills

Demonstrated effective communication and customer relation skills, both verbal and written

Demonstrated ability to evaluate program effectiveness

Demonstrated leadership skills, including motivation skills

Demonstrated excellent negotiating and conflict management skills

Demonstrated ability to deal with highly stressful situations

Demonstrated ability to deal with multi-levels within an organization

Demonstrated ability to get work done through use of contractors.

Demonstrated computer skills in working with word processing, PowerPoint and spreadsheet application in a Windows environment.

Possesses previous supervisory experience

Recognition by industry associates as an industry expert

Possesses previous experience managing a contract employee workforce

This individual must possess excellent written and verbal communications skills and the ability to effectively interface with customers, property owners, governmental officials, regulatory officials, and contractors. Must possess analytical skills to ensure superior performance of contractors by developing performance measurement/assessment tools. Must be technically competent in various forestry/vegetation and project management techniques. Must have a demonstrated ability to lead others in day-to-day activities as well as complex team projects.
Specific Requirements
ISO Arborist or Utility Arborist Certification for at least 3 years

Pesticide License

Valid Driver's License:
Travel Requirements
15-25%
Relocation Assistance Provided (as applicable)No
Represented/Union PositionNo
Visa Sponsored PositionNo
Posting Expiration Date
Friday, January 29, 2021
All job postings expire at 12:01 AM on the posting expiration date.
Please note that in order to be considered for this position, you must possess all of the basic/required qualifications.
We are one of the largest electric power holding companies in the United States, supplying and delivering electricity to approximately 7.4 million U.S. customers. We have approximately 52,700 megawatts of electric generating capacity in the Carolinas, the Midwest and Florida – and natural gas distribution services serving more than 1.5 million customers in Ohio, Kentucky, Tennessee and the Carolinas. Our commercial and international businesses own and operate diverse power generation assets in North America and Latin America, including a portfolio of renewable energy assets.
Regardless of your skill set or specific interest, we're looking for the best and brightest talent in the industry. Our people make us great - and we're always looking for more. Find your career path today at Duke Energy, where it's more than a career - it's a chance to make a difference in people's lives.
Duke Energy is an Equal Opportunity Employer and complies with the laws set forth in the Department of Labor EEO Poster (https://www.dol.gov/ofccp/regs/compliance/posters/pdf/eeopost.pdf) and Supplement (https://www.dol.gov/ofccp/regs/compliance/posters/pdf/OFCCPEEOSupplementFinalJRFQA508c.pdf) .