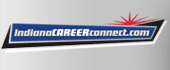 Job Information
IDS International

Project Manager, General

in

Butlerville

,

Indiana
Project Manager, General
Why IDS? IDS believes in resolving conflict, building innovative approaches to do so. Combining operational expertise with an intimate understanding of today?s greatest challenges, we bring our customers the solutions required for success in a complex and multidimensional world. IDS tailors solutions for a diverse range of government, military, nonprofit, and public-sector clients. Outstanding past performance built IDS?s reputation as the leading provider of support for multifaceted operations.
IDS International is seeking a general Project Manager (PM) for the Cybertropolis Technology Environment Platform (CTEP) contract located at Muscatatuck Urban Training Center (MUTC). The CTEP provides a one-of-a-kind platform for DoD and Joint, Interagency, Intergovernmental, and Multinational (JIIM) partners to conduct training or Research, Development, Testing & Experimentation (RDT&E) in a wide variety of emerging technology areas, but primarily related to cyberspace and cyber-electromagnetic (CEMA) operations.
The PM shall be responsible for managing the efficient and effective coordination and accomplishment of the planning, scope, development, design, and direction of major projects for the CTEP and apply an extensive knowledge of management concepts, principles, methods, practices, and processes. This is a standing role, not an immediate hire.
Responsibilities:
Oversee and provide CTEP customer support for cyber testing and training events and exercises, including gathering and implementing event requirements.

Integrate sponsor/customer requirements and participation into a comprehensive management plan, that is fully coordinated with all contributing agencies and organizations including various functional elements within the installation.

Establish responsibilities and set expectations; control and manage assigned projects, budget and schedule, assuring that commitments to the sponsor/customer are met.

Serve as the installation's primary point of contact for sponsor/customer and other external agencies on assigned projects.

Assist in MUTC personnel administration roles in the absence of the Program Manager/Deputy Program Manager.
Required Qualifications:
Bachelor?s degree.

TS/SCI clearance.

Meet DOD 8570.01-M IAT II Certification requirements.

Broad technical background and experience in various functions.

Full in-depth understanding of procedures and authorization and appropriation processes.

Strong management background as well as knowledge of IT and OT devices and the management of associated systems.

Projects will require technical services and material support to the Atterbury-Muscatatuck Directorate of Information Management (DOIM).

Possess a valid motor vehicle operator?s license and GSA vehicle license.
Computer Skills:
Proficient in the use of a personal computer and in the use of Microsoft Office applications.
Benefits eligibility may vary based on project site or contract but typical benefits are listed below.
IDS?s competitive benefit package starts you off out on the right foot. Eligibility begins day one.
Health and Well-being - 100% of employee medical and other insurance premiums are paid by IDS.

Financial Future ? 401(k) with an industry leading match and no waiting period. You are fully vested in all contributions from the start.

Paid Leave - Generous time off accruals for you to take paid leave, totaling five weeks.

Professional Development ? networking opportunities, informal mentoring, education reimbursement and access to thousands of online professional development resources.

Casual, fun, and supportive work environment with all the tools and amenities you need to thrive.
Must be an effective communicator both verbally and in writing. Most positions require ability to work on a desktop or laptop computer for extended periods of time. Computer activities include reading, reviewing and analyzing information, as well as providing recommendations, summaries, and reports in written or verbal format. Additionally, positions require ability to sit at a workstation for extended periods; use hand(s) to handle or feel objects, tools, or controls; reach with hands and arms; as well as speak and hear.
Employee may be required to occasionally lift and/or move moderate amounts of weight, typically less than 20 pounds. Regular and predictable attendance is essential.
Qualified applicants will receive consideration for employment without regard to race, color, religion, sex, national origin, sexual orientation, gender identity, disability or protected veteran status, and any other characteristic protected by federal, state, and local law.
If you are unable to apply through the portal and need to speak to someone about necessary accommodations to apply, please email accommodation@idsinternational.com and we will follow up with you. Do not submit resumes and applications through this email.