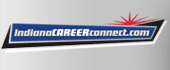 Job Information
LTCG

Supervisor I, Claims - A

in

Carmel

,

Indiana
The nation's leading administrator of long term care insurance services is looking for YOU. This is your opportunity to join a company with a culture that promotes respect for people, integrity, learning and initiative.
WE ARE THE KIND OF EMPLOYER YOU DESERVE.
LTCG is a leading provider of business process outsourcing for the insurance industry, managing over 1.3 million long-term care policies for the nation's largest insurers. We also provide clients with unique risk management insight built upon our proprietary long term care databases.
This position is responsible for overseeing the activities of the Operations team assigned to service clients, as determined. This position provides leadership to staff to ensure that processes are followed promptly, accurately and efficiently within performance standards for each specific client.
RESPONSIBILITIES 1. Hires, leads and develops assigned team, conducts performance reviews, oversees the activities and development of the staff to assure excellent performance at all levels. 2. Monitors group and individual productivity and performance, and reports results to the leadership team. Proactively reports any deviances from employee/team service levels, client performance standards and expenses related issues to assigned budgets. Immediately addresses any out of standard issues. 3. Assists in assigning appropriate workloads, scheduling of employees and delegating of additional projects to staff. 4. Maintains open communication with assigned staff by conducting routine one on one performance sessions, annual timely performance reviews and regularly scheduled staff meetings. 5. Participates in the continued development and application of appropriate policies and procedures. 6. Reviews monthly and annual progress against budget plan by identifying opportunities and challenges. Demonstrates consistent utilization of the Management Operating System to balance resources, forecast staffing, process reporting and evaluate team and individual performances. 7. Demonstrates effective verbal and written communication skills with peers, internal and external customers and senior management and handles escalated customer concerns when the situation warrants. 8. Represents the department in various cross-functional meetings and projects. 9. Defines and assists in the development of department processes and systems enhancements necessary to improve efficiencies, provide information needs, and achieve cost containment for the Operations area. 10. Ensures timely preparation and distribution of all assigned Operations--related management reports to key customers within and outside the department.
Minimum Qualifications
Associates Degree or equivalent formal training program, or 2 years experience in a medical or insurance setting.

2 -- 3 years of experience supervising staff in an operations setting.

Intermediate level experience with Microsoft Office products.

Upholds the principles of compliance as outlined in the Code of Conduct, Employee Handbook and related policies and procedures. Supports and participates in the mandatory Corporate Compliance Program training initiative on an annual or more frequent basis, as required.
Preferred Qualifications
Knowledge of health, long-term care or disability insurance.

Experience in health plan administration.

Excellent verbal and written communication skills.
Equal Opportunity Employer Minorities/Women/Protected Veterans/Disabled