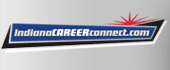 Job Information
Indiana University Health

Team Lead-Registration

in

Carmel

,

Indiana
Overview
Community Medicine Women's Health - Front Office Registration Specialist Team Lead
Locations: IU Health North Hospital, Westfield, E. Washington, Georgetown. Travel required. M-F 8:00 -4:30/30 min. lunch break. Additional shifts may be required 7:15am-4:00/8:30-5:00p as needed to cover absences scheduled and unscheduled 7 physicians/5 NP's. You will work collaboratively with other CMWH groups consisting of 34 providers across IUHP. Very busy, high volume of patients cared for daily. Work Collaboratively with Manager and supervisor. Collaborate with the Practice Manager on staff annual performance review conversations. Uniforms required.
Qualifications -
• High School Diploma/GED required; Associate's degree preferred.
• Basic Life Support (BLS) certification through the AHA preferred.
•Requires 4+ years of relevant experience in a health care setting; ICD-10 and CPT coding experience required.
• Requires experience in admitting and billing or collections.
• Requires knowledge and understanding of hospital policies and procedures relating to claims submission.
• Requires ability to interpret insurance information; knowledge of clinical practices and medical terminology required.
• Requires basic proficiency in MS Office (Word, PowerPoint, Excel).
Responsibilities -
Connect to Promise - Demonstrates a commitment to IU Health's mission, vision, and values by exhibiting behaviors and delivering results that align with the strategic direction of the organization. Continuously provides the best individualized care and service to patients, customers, colleagues, business partners, and the communities we serve.
Leadership - Takes the initiative to proactively resolve issues, address concerns, identify potential risks, and improve overall processes and outcomes.
Customer Relations - Establishes and maintains respectful working relations with internal and external customers by being courteous and helpful in all interactions. Shows appreciation and respect for customers' needs, expectations and perspectives. Represents one's organization by demonstrating behaviors that reflect an attitude of customer service, responsiveness, and concern.
Oral/Written Communication - Expresses thoughts, ideas and opinions clearly, fluently and concisely. Listens attentively to others and responds appropriately to questions and comments. Asks appropriate questions in order to obtain information and to determine the needs of others. Comprehends and follows instructions.
Ethical Practice - Demonstrates the highest level of confidentiality standards in handling of customer relations, medical and prescription records and Health Insurance Portability and Accountability Act (HIPAA) compliance. Maintains confidentiality as appropriate, earns trust and respect of others, and exhibits behaviors that express the ethical practice of a healthcare organization.
Problem Solving - Proactively and clearly identifies problems or issues, and suggests alternative solutions. Uses resources such as other team members, written or online manuals or work related materials, etc. to creatively address existing or anticipated work problems.
Collaboration - Coordinates job activities with team members and leaders as required. Finds workable solutions that can be leveraged by other team members. Seeks out and shares best practices for performing job duties.
REQNUMBER: 301274