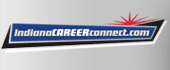 Job Information
Knipper

$2000 Sign-on - Warehouse Lead

in

Charlestown

,

Indiana
Founded in 1986, J. Knipper and Company, Inc. and its affiliates, KnippeRx and Eagle Pharmacy, are dedicated to providing services exclusively for the pharmaceutical and life sciences industries. We are in an exciting accelerated growth phase fueled by our three integrated business units; Third-Party Logistics (3PL), Custom Pharmacy Solutions (CPS), and Marketing Support and Samples Management (MSSM). Our company's focus and mission are based on building partnerships and collaborating with our clients to create solutions that are strategically designed, faithfully executed and driven by market insight and data to ensure maximum return on our clients' investment, ultimately improving people's lives. The Knipper Vision: Create the shortest path between patient and therapy.
Join the growing Knipper family today!
Schedule is 11:30am to 8pm
The Operations Lead will focus on the safety, quality and productivity of associates engaged in Operations activities assigned to them.
+ + Maintain a safe Operations environment.
Review the Operations Work Instructions specific to each job they are overseeing prior to running the line.

Responsible for performing in-process inspections to ensure order accuracy on pick pack lines

Ensure equipment is utilized as intended by the manufacturer with all guards and safety devices in place.

Ensure compliance with all applicable regulations, best practices, and Standard Operating Procedures (e.g. line clearance, inventory reconciliation, current Good Manufacturing Practices (cGMP), and OSHA.)

Directly responsible for meeting distribution deadlines and the productivity of the line and pick pack operators under their supervision.

Responsible for coordinating cycle counts with Operations Support personnel, and inspections with Quality Assurance

Responsible for appropriate escalation of any incidents related to inventory or quality

Ensure compliance with applicable regulations (including line clearance, product reconciliation, and sanitation) procedures, and industry best practices.

Deploy labor, equipment, and systems focused on achieving benchmarks and productivity requirements for assigned job(s).

Accurately report the consumption of resources (e.g., labor, materials, inventory, equipment, postage, etc…)

Ensure that paperwork contains accurate and up-to-date information.

Ensure that all materials, inventory, and equipment are ready in advance of deploying labor to a work center.

Assign individual tasks to associates; assess quality and productivity of output on an on-going basis, making adjustments to line and labor as necessary.

Participate in all training and process improvement initiatives.
The above duties are meant to be representative of the position and not all-inclusive.
Supervisory Management
This position is responsible for following the directions of the Operations Supervisor, Operations Manager and other members of the Knipper Operations Management team.

This position is responsible for reporting back to the Operations Supervisor and Operations Manager on any and all situations that require escalation to management.

Education/Training: High School Education or higher.

Business Experience: One year related supervisory experience or training; or equivalent combination of education and experience.

General warehouse or distribution skills

Use of job specific machinery and equipment

Basic to intermediate mathematical skills (counting, adding, multiplying, percentages, calculating line rates, capacities, etc.)

Basic to intermediate computer skills

While performing the duties of this job the employee is:

Frequently required to stand or sit.

Frequently required to stoop, kneel, or crouch.

Frequently required to reach with hands and arms.

Frequently lift and/or move objects up to 20 pounds.

Occasionally lift and/or move objects up to 35 pounds.
J. Knipper and Company is an Equal Opportunity Employer
ID: 2021-2311
External Company URL: www.knipper.com
Street: 1250 Patrol Road