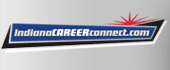 Job Information
Knipper

Forklift Operator

in

Charlestown

,

Indiana
The associate is certified in the safe operation of assorted material handling equipment. Able to complete duties as directed by management both accurately and in a timely manner.
J. Knipper and Company is an Equal Opportunity Employer
POSITION REQUIREMENTS:
Maintains a safe work environment at all times. Reports any unsafe issues to the supervisor.

Focus on quality and accuracy as part of the company wide goal: Quality First

Display: Caring, Honesty, Accountability, Respect, and Trust (CHART).

Maintains a clean work environment at all times in accordance with sanitation standard operating procedures. Expected to maintain good general housekeeping practices throughout the facilities. Reports any sanitation issues to the supervisor.

Participate in user training that is led by qualified staff members that will include but is not limited to: hands on the job training, material handling safe practices, Warehouse Management System (WMS) navigation, and Standard Operating Procedures (SOP) training. Said trainings are documented accordingly.

Certified to safely operate material handling equipment in various areas and various applications. Some of the equipment types are: sit down counter balance, deep reach truck, order selector, turret truck, and electric pallet jacks. Equipment can be expected to be utilized in standard aisle configurations, wire guided configurations, and in refrigerated configurations. The equipment will be utilized for inbound trailer unloading, put away of stock, movement of stock, cycle counting of stock, picking of stock, and outbound loading of trailers and LTL.

Those with company authorization may be qualified to drive company vehicles such as box truck and vans. Said vehicles can be expected to be driven between facility sites, special deliveries, vendor applications, and post office deliveries.

As directed by the WMS, users will be expected to follow the system direction to complete daily activities. Activities are done by utilizing the WMS through either radio frequency (RF) equipment, pick to light technologies, or computer based work stations.

Users can be expected to work within various areas of distribution such as: Receiving, assorted pick modules, Kitting, Shipping, Returns, DEA, freezer, and refrigerated space.

Assorted WMS tasks such as receiving incoming materials, counting, sorting, verification of item numbers, lot numbers, expiration dates, counting, data entering, and other visual verifications will be conducted frequently.

As directed by management conduct a sweep of areas such as DEA, cold chain, various shipping stations, and outbound staging areas to ensure all outbound orders are to be loaded on carrier vehicles as expected and when expected.

Along with WMS functions, other software applications such as UPS, FedEx, USPS, and shipment End of Day processes will be used daily.

Expected to assist with the training of new employees.

Perform other assigned tasks as directed by management.
The above duties are meant to be representative of the position and not all-inclusive.
MINIMUM JOB REQUIREMENTS:
Education/Training: High School Diploma or GED.
Business Experience: One year related experience and/or training.
KNOWLEDGE, SKILLS & ABILITIES:
Material Handling Equipment Certification

Knowledge of WMS (Warehouse Management System)

Proficient in use of Excel

Basic Math Skills

Use of Scale Counter

Lifting up to 60 lbs.

Favorable driver's record is required for operation of company vehicles.
ID: 2020-2106
External Company Name: J. Knipper and Company, Inc.
External Company URL: www.knipper.com
Street: 1250 Patrol Road