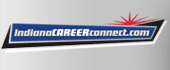 Job Information
Knipper

Inventory Manager

in

Charlestown

,

Indiana
The Inventory Manager is responsible for providing leadership for activities of Inventory Department such as cycle counts, item setup, inventory reconciliation, physical counts, and reporting. Responsible for prioritizing the daily workload of the Inventory Coordinators, to ensure effective use of resources with a focus on inventory accuracy, customer service, and quality. The Inventory Manager maintains and improves the integrity of the inventory processes and systems, proactively monitors key indicators, and audits activities against Standard Operating Procedures.
Lead and direct regular efforts to verify inventory, investigate and document discrepancies as per Knipper Standard Operating Procedures.

Lead, facilitate, and oversee the execution of daily inventory procedures, analysis and reporting to meet facility inventory metrics including scheduled velocity profile reviews, customer forecast reviews and inventory activity-based slotting.

Focus on quality and accuracy as part of the company wide goal: Quality First

Maintain oversight and optimize the storage of all on-hand inventory. Work closely with Operations/Distribution management to ensure the proper inventory levels are maintained to best support distribution and production activities.

Assess staff strengths and opportunities for training and professional development.

Coach all warehouse and inventory contributors and encourages a culture of ownership and accountability.

Work with Operations teams to manage and enhance daily cycle counts. Conduct training where necessary and appropriate to ensure all employees are following company SOP's and regulatory requirements. Utilize the WMS to perform, track and reconcile all counts.

Ensure compliance with FDA, DEA and PDMA regulations relative to annual/biennial, physical reconciliations. Utilize cycle count data and WMS transactional history reports to compile and publish reconciliations in accordance with client and regulatory requirements.

Review and revise SOPs and processes against inventory management best practices and long-term company goals.

Configure storage, replenishment and picking locations within WMS. Set and maintain zones to balance client needs with operational efficiency. Manage movement with programmed replenishment and limit manual inventory transfers.

Work closely with operations planner to ensure that inventory availability and inventory management best practices are considered in scheduling decisions.

Develop and maintain process for programmed review of on-hand inventory status, aging, and disposition. Escalate as appropriate within Operations and Professional Services departments
The above duties are meant to be representative of the position and not all-inclusive.
MINIMUM JOB REQUIREMENTS:
Education/Training: Four-year college degree preferred or equivalent work experience.
Business Experience: Eight (8) years inventory/warehouse experience with three to five years of experience in warehouse environment.
KNOWLEDGE, SKILLS & ABILITIES:
Inventory control experience in a distribution center or high-volume 3rd party warehouse.

Prior WMS experience required. (Manhattan experience preferred)

MS Office required; Excellence in Excel required demonstrating experience including pivot tables, complex formulas, etc.

Strong process documentation skills.

Excellent communication skills (oral and written)

Strong quantitative and analytical skills.

Establish priorities, multi-task and detail oriented.
ID: 2021-2445
External Company Name: J. Knipper and Company, Inc.
External Company URL: www.knipper.com
Street: 1250 Patrol Road