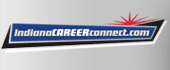 Job Information
Chewy

Forklift Operator (Nights)

in

Clayton

,

Indiana
*
CHEWY is HIRING\u0026amp;nbsp;
Excellent and affordable benefits package available on the first day of the month past your start date.

Overtime available

Weekly Pay!

Pay increases at 90 days, and every six months up to 48 months!

Essential Business following all CDC recommendations to keep you safe!

You could make up to $15.00/hr. for Fulfillment Specialists and up to $17.00/hr. for Reach Truck Operators (based on shift selection)
Open Interviews!
Chewy Fulfillment Center: Recruiting Office
Monday - Friday | 9:00am - 6:00pm\u0026amp;nbsp;
Saturday | 9:00am - 1:00pm
1974 Innovation Blvd. Clayton, IN 46118
Our Opportunity:
Chewy is hiring\u0026amp;nbsp;General Labor\u0026amp;nbsp;for our fulfillment center\u0026amp;nbsp;in Clayton, IN. If you are a dedicated, hardworking, loyal worker looking for the perfect career opportunity where you can grow and develop, don't wait!\u0026amp;nbsp; You don't want to miss out on this warehouse opportunity.\u0026amp;nbsp;
Chewy is proud to offer starting wages up to $14.75/hr for warehouse workers with opportunity for increase at 3, 6, 12, 18, 24, 30, 36, 42 and 48\u0026amp;nbsp; months. We also offer competitive benefits,\u0026amp;nbsp;climate controlled warehouse, leadership development programs with rapid career growth potential, state of the art automation, team member\u0026amp;nbsp;incentives, and direct hire full-time opportunities.
Interviewing immediately!\u0026amp;nbsp; Don't wait, you\u0026amp;nbsp;can be the next Fulfillment Specialist\u0026amp;nbsp;to join our team.\u0026amp;nbsp;
\u0026amp;nbsp;
\u0026amp;nbsp;
What you\u0026#39;ll do:
Fulfillment Specialists\u0026amp;nbsp;perform\u0026amp;nbsp;a wide range of warehouse functions

Duties include anything from making boxes to loading those boxes in trailers, and everything in between within the warehouse

We focus on excellent customer service and we take pride and great care in every order we fill for our customers
What you\u0026#39;ll need:\u0026amp;nbsp;
Must be at least 18 years old

Must be able to lift up to 75 pounds with or without reasonable accommodation

Must be able to stand/walk for up to 10-12 hours, each shift has two 30 minute breaks

Willing to be trained on PIT equipment (Powered Industrial Vehicles) i.e. Cherry Picker/Order Picker, High Reach, Movexx, Pallet Jack, Walkie Rider, etc.

Flexibility for overtime\u0026amp;nbsp;opportunities
If you have a disability under the Americans with Disabilities Act or similar law, or you require a religious accommodation, and you wish to discuss potential accommodations related to applying for employment at our company, please contact HR@Chewy.com.
To access Chewy's Privacy Policy, which contains information regarding information collected from job applicants and how we use it, please click here: Chewy Privacy Policy.