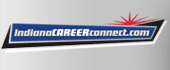 Job Information
Cummins Inc.

Emergency Preparedness & Recovery Lead

in

Columbus

,

Indiana
Emergency Preparedness & Recovery Lead
Description
Our culture believes in POWERING YOUR POTENTIAL . We provide global opportunities to develop your career, make your community a better place and work with today's most innovative thinkers to solve the world's toughest problems. We believe in flexibility for you to explore your passions while making an impact through meaningful work within our inclusive workforce. That's what #LifeAtCummins is all about. We are looking for a talented Emergency Preparedness & Recovery Lead to join our team specializing in Safety/Security for our Corporate/CBS Segment in Columbus, IN and/or your remote home office.
In this role, you will make an impact in the following ways:
Define and implement key activities that enhances continuous organizational preparedness and recovery
Identify risk-based emergency preparedness initiatives that align to geographical, regional, and business threats; identify recovery strategies to mitigate impacts and recover operations as quickly as possible
Conduct organizational threat, hazard, and risk assessments to prioritize focus on prevention, preparedness and risk recovery initiative
Oversee audit process for Cummins resilience program, with enhanced focus on key and critical sites, and ensure validation against industry best practice and previous continuity assessments, exercises, and reports
Manage vendors and requirements that align with program needs, ensuring deliverables are met on time and within budget. Establish regular reporting requirements to review progress and mitigate potential issues; discuss recommendations and findings.
Facilitate implementation improvement strategy, processes, and tools for resiliency, to include business applications for managing controls, such as RSA Archer
To be successful in this role you will need the following:
7 years relevant experience required, including managerial experience. Manufacturing sector a plus.

Strong experience leading strategic and change efforts within a function or business unit; and the ability to make and drive connections across relevant work streams.

Health Care, Higher Education industries preferred.

Emergency Management Certification desired (e.g. Certified Emergency Manager (CEM), Certified Business Continuity Institute (CBCI), or Certified Business Continuity Professional (CBCP))

Can be based in either Columbus or Indianapolis, IN
Qualifications
Job SAFETY/SECURITY
Primary Location United States-Indiana-Columbus-US, IN, Columbus, Corporate Office Building
Other Locations United States-Indiana-Indianapolis-US, IN, Indianapolis, Cummins DBU Headquarters
Job Type Experienced - Exempt / Office
Recruitment Job Type Exempt - Experienced
Job Posting May 12, 2021, 2:32:09 PM
Unposting Date Ongoing
Req ID: 210000B1
Cummins Inc.