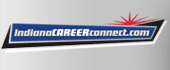 Job Information
Cummins Inc.

Facilities Co-op Positions

in

Columbus

,

Indiana
Facilities Co-op Positions
Description
Facilities Co-op Positions
Please note: Your application will be considered for all of our open college positions in our US locations.
Cummins is a place big enough to coach and develop a global workforce and create the world's leading clean, engine technology. We're also small enough for you to find your fit and personal passion with a team of dependable, innovative thinkers who are developing their careers within a diverse, inclusive, empowering environment.
Facilities Project Coordinator
Applies developing business process and project management skills within an area of business or technical specialty. Manages small portions of well-defined projects. Provides administrative and logistics support for a project team and project manager. Assist in identifying and implementing solutions, performing cost-benefit analyzes and measuring results.
Serves as a resource on projects and work assignments; employs basic knowledge of effective project management and general business understanding.Identifies, tracks, and works with others to resolve project issues.

Monitors and communicates project status to project team.

Assists with budget planning and tracking, research, and analytical support; provides input into the design and development of project plans and timelines.

Assists with managing project risk; uses quality tools to identify areas of risk.

Documents and shares team learning's with other teams; draws on other experiences to enhance the success of the project.

Maintains project notes, databases, and other records; monitors measures and communicates with Project Manager on status of specific projects and assignments.
Qualifications
Degree Programs Considered:
Bachelor's, Master's Degrees
Cummins Internship program criteria :
Must be a full-time enrolled student pursuing an undergraduate or graduate degree

Minimum 3.0 GPA

Fall and Spring Co-Op opportunities available

Must be able to complete 40 hours per week

Willingness to learn from others on the job
Compensation and Benefits
Base salary rate commensurate with experience. Additional benefits vary between locations and include options such as our 401(k) Retirement Savings Plan, Cash Balance Pension Plan, Medical/Dental/Life Insurance, Health Savings Account, Domestic Partners Coverage and a full complement of personal and professional benefits.
Cummins and E-verify
At Cummins, we are an equal opportunity and affirmative action employer dedicated to diversity in the workplace. Our policy is to provide equal employment opportunities to all qualified persons without regard to race, gender, color, disability, national origin, age, religion, union affiliation, sexual orientation, veteran status, citizenship, gender identity and/or expression, or other status protected by law. Cummins validates right to work using E-Verify. Cummins will provide the Social Security Administration (SSA) and, if necessary, the Department of Homeland Security (DHS), with information from each new employee's Form I-9 to confirm work authorization.
Ready to think beyond your desk? Apply for this opportunity to start your career with Cummins today. careers.cummins.com
Not ready to apply but want to learn more? Join our Talent Community to get the inside track on great jobs and confidentially connect to our recruiting team: http://connect.find.ly/cummins
Job FACILITIES
Primary Location United States-Indiana-Columbus-US, IN, Columbus, Corporate Office Building
Job Type Cooperative / 12 Month Placement
Recruitment Job Type Student - Cooperative/12 Month Placement
Job Posting Sep 29, 2020, 2:51:48 PM
Unposting Date Ongoing
Req ID: 2000015H
Cummins Inc.