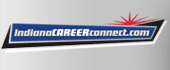 Job Information
The Tatitlek Corporation

Heavy Duty Truck Driver

in

Crane

,

Indiana
Job Description
This position is contingent upon contract award.
Position* Duties/Responsibilities:*
The Truck driver will be proficient in driving a straight truck to transport materials and equipment in support of NSWC warehouse operations.
This position will be skilled in handling controls for starting, stopping, backing and driving vehicles (up to five (5) ton trucks). The ability to judge overhead and side clearances of vehicle, turning radius, braking distance and distance from other vehicles in all road/weather conditions.
Required Skills
Requirements:
The Truck Driver will be required to operate material handling equipment such as pickup trucks (including 5-Ton truck) flatbeds, vans, forklifts up to 36K, and other material handling equipment to safely and efficiently load and unload vehicles. At a minimum requirements:
Familiar with and experience with vehicle and handing equipment maintenance and operational requirements, and must perform minor maintenance and safety inspections tasks prior to operation.
Familiarity with and able to adhere to government installation, state and federal regulations governing operations of vehicles transporting passengers, cargo and hazmat to include ordnance is required.
Ability to identify potential safety hazards and taking appropriate preventive measures to mitigate damage or loss to personnel and equipment.
Possess knowledge and experience of reporting requirements and procedures of truck drivers to include trip tickets, preventative maintenance records, driver's log and accident reports.
Ability to communicate clearly and concisely with supervisors, dispatchers and customers regarding the progress of work and the causes of work delays.
The candidate must be able to secure and maintain a secretsecurity clearance as well as be adequately trained and licensed to perform their assigned tasks.
HS Diploma or GED
Desired:
CDL (not required, but preferred), truck / safety courses or certificates, Any HAZMAT transportation certs
Tracking Code: 4032-205
Job Location: Crane, Indiana, United States
Position Type: Full-Time/Regular