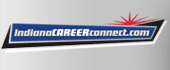 Job Information
SAIC

Logistics Analyst Sr

in

CRANE

,

Indiana
Description
SAIC is looking or a Logistics Analyst Sr to support NAVAIR in Crane, IN .
JOBDESCRIPTION :
Performssystem fault analysis, life cycle maintenance and integrated product support(IPS) of major systems.

Controlsthe efficient flow of goods, services and information between point of originthrough customer placement in order to meet customer requirements.

Mayalso plan, schedule and manage the efficient movement of material fromreceiving or the warehouse to production.

Developsraw material requirements and scheduling requirements from engineeringspecifications and production schedules and plans and manages material movementwith purchasing, warehouse, and production.

Ensuresthe execution and continuous improvement of standard logistic processes.

Logisticsfunctions encompass maintenance, supply, transportation and logistics plans.

Inherentlyincluded as logistics tasks are program formulation, policy planning,coordination, inspection, integrated logistics processes, joint planninglogistics, acquisition and wholesale logistics, product support, assetvisibility, material management and supervision (It should be understood thatthis is not intended to be a detailed nor comprehensive description of anyindividual employee's job content.

Managersset the specific duties and responsibilities for each employee). Completeunderstanding and wide application of principles, concepts, practices, andstandards.

Fullknowledge of industry practices.

Performsassignments in the form of objectives and establishes goals to meet outlinedobjectives.

Workis reviewed by management to measure meeting objectives.

Administerscompany policies that directly affect employees. Recommends changes to teampolicies.

PROBLEMCOMPLEXITY: Develops solutions to a variety of problems moderate in scope andcomplexity. May refer to policies, procedures and practices.

FREEDOMTO ACT: Works under only general direction. Independently determines anddevelops approach to solutions. Plans schedules and arranges own activities inaccomplishing objectives. Work is reviewed upon completion for adequacy inmeeting objectives.

IMPACT:Exerts some influence on the overall objectives and long-range goals of theorganization. Erroneous decisions or failure to achieve objectives wouldnormally have a serious effect upon the administration of the organization.

LIASON:Represents organization as a prime contact on contracts or projects. Interactswith senior internal and external personnel on significant matters often requiringcoordination between organizations.
JOBDUTIES :
Candidatewill provide Logistics Management support related to Aircraft Gun Systems.

Candidatewill be responsible for the full life cycle of supply chain logistics frominitial supportability analysis through retirement. .

Developmentand maintenance of provisioning technical documentation (Allowance Parts List,Maintenance Plans, etc.) required to support NAVAIR aviation ordnance relatedequipment.

Actionswill include development of Source, Maintenance & Recoverability (SM&R)codes, assignment of Essentiality Codes, Weapon System Designation Codes, andadditional data required for Interactive Computer Aided Provisioning System(ICAPS) submission.

Inventorycontrol management of initial fielding equipment, interim logistical supportpackages, and team local supply support requirements.

Thiswill include tracking of inventory in Navy Enterprise Resource Planning (N-ERP)and locally established procedures for inventory accountability.

Candidatewill be responsible for approximately 1,000 line items of inventory.

Responsiblefor movement of materials via local maintenance induction requests, localrequest for issue procedures, DD Form 1149 and DD Form 1348-1A transactions.

Processingof MILSTRIP requisition requests via local procedures.

Thiswill include development of Purchase Request documents, tracking of orderstatus/follow up actions, receipt processing, and inventory updates.

Reviewof Maintenance Instruction Manuals (MIMs) for supply data accuracy. This includes review of SM&R codes,validation of part numbers to National Stock Numbers (NSN), and NSNsupportability analysis.

Theposition will require the candidate to be proficient in multiple logisticwebsites in order to review Federal Logistics Information System (FLIS) data,locate fleet-wide inventory, and track shipments.
Qualifications
REQUIREDEXPERIENCE AND CLEARANCE :
HS/GEDand ten (10) years or more experience; Associates and eight (8) years or moreof experience; Bachelors and six (6) years or more of related experience;Masters and four (4) years or more experience; PhD and 0 years relatedexperience.

Candidatemust be a US Citizen.

Mustbe able to obtain a Full DOD SecretSecurity Clearance .
DESIREDEXPERIENCE :
Highlyqualified candidates will have the following experience or qualifications: 10+ yearsof work experience in one of the following areas: military aviation supply department, DefenseLogistics Agency Logistics Data Support Branch, NAVSUP Allowancing.

6years of work experience in one of the following areas: military aviation supply department, DefenseLogistics Agency Logistics Data Support Branch, or Navy Supply (NAVSUP)Allowancing.

Experiencewith the Support Package Establishment Analysis Database (SPEAD) auditprocedures used to establish Marine Aviation Logistic Support Packages;specifically the Fly-In Support Allowance (FSA) and Supplemental AviationSpares Support (SASS).

DefenseAcquisition University certification in the Logistics career field.

Bachelor'sdegree.
COMPUTER SKILLS :
Proficient in WindowsXP/Vista, Microsoft Office 2000 to include Microsoft Word, Excel, Power Point,Project and Outlook.
QUALIFICATIONS : (able to obtain)
ExplosiveQualification and certification in family types (A) Gun Ammunition and (J)Small Arms Ammunition Operation 2 Testing
REQNUMBER: 2014530
SAIC is a premier technology integrator, solving our nation's most complex modernization and systems engineering challenges across the defense, space, federal civilian, and intelligence markets. Our robust portfolio of offerings includes high-end solutions in systems engineering and integration; enterprise IT, including cloud services; cyber; software; advanced analytics and simulation; and training. We are a team of 23,000 strong driven by mission, united purpose, and inspired by opportunity. Headquartered in Reston, Virginia, SAIC has annual revenues of approximately $6.5 billion. For more information, visit saic.com. For information on the benefits SAIC offers, see Working at SAIC. EOE AA M/F/Vet/Disability
SAIC