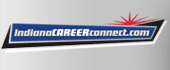 Job Information
SAIC

Logistics Principal

in

CRANE

,

Indiana
Description
SAIC is seeking a Logistics Principal to provide life cycle and acquisition logistics support for the development, modification, and upgrade of Airborne Electronic Attack platforms in Crane, IN .
Note: This position offers temporary work from home/ remote/ virtual work as part of a virtual team due to COVID-19.
JOB DESCRIPTION :
Performs system fault analysis, life cycle maintenance and integrated product support (IPS) of major systems.

Controls the efficient flow of goods, services and information between point of origin through customer placement in order to meet customer requirements.

May also plan, schedule and manage the efficient movement of material from receiving or the warehouse to production.

Develops raw material requirements and scheduling requirements from engineering specifications and production schedules and plans and manages material movement with purchasing, warehouse, and production.

Ensures the execution and continuous improvement of standard logistic processes.

Logistics functions encompass maintenance, supply, transportation and logistics plans.

Inherently included as logistics tasks are program formulation, policy planning, coordination, inspection, integrated logistics processes, joint planning logistics, acquisition and wholesale logistics, product support, asset visibility, material management and supervision (It should be understood that this is not intended to be a detailed nor comprehensive description of any individual employee's job content.

Managers set the specific duties and responsibilities for each employee).

Contributes to the development of new concepts, techniques, and standards.

Considered expert in field within the organization.

Receives assignments in the form of objectives and establishes goals to meet objectives.

Provides guidance to more junior team members to achieve goals in accordance with established policies.

Work is reviewed and measured based on meeting objectives and schedules.

Establishes and recommends changes to policies which affect organization.

PROBLEM COMPLEXITY: Develops solutions to complex problems which require the regular use of ingenuity and innovation. Ensures solutions are consistent with organization objectives

FREEDOM TO ACT: Work is performed without appreciable direction. Exercises considerable latitude in determining technical objectives of assignment. Completed work is reviewed from a relatively long-term perspective for desired results.

IMPACT: Effects of decisions are long-lasting and heavily influence the future course of the organization. Errors in judgment or failure to achieve results would result in the expenditure of large amounts of company resources.

LIASON: Serves as consultant to management and special external spokesperson for the organization on major matters pertaining to its policies, plans, and objectives.
JOB DUTIES :
Analyzing LPD, DMSMS, MSDS, market research, Document Change Orders (DCOs), Configuration Lists, and drawing reviews.

Provide Supportability Analysis to assist in defining the requirements for and reducing the cost of providing support for an asset.

Maintenance Planning: to include analysis and preparation of various maintenance plans.

Level of Repair Analysis (LORA): use of COMPASS software to accomplish.

Identification of various maintenance actions: e.g., elapsed time of maintenance actions; task frequency; failure rate of an item; Mean Time to Repair an item; and an item's man-hour allocation by maintenance action and level.

Use of SLICwave for entering operations and maintenance data. Capable of producing, analyzing and understanding Logistics Support Analysis Reports output of SLICwave concerning logistics analysis.

Reliability Centered Maintenance: be able to analyze RCM data received from reliability engineering or if required, use RCM software in order to actually perform RCM analysis.

Knowledgeable in use of LSAR provisioning data required for maintenance planning.

Capable of performing Diminishing Manufacturing Sources and Material Shortages (DMSMS) analysis for determination of parts obsolescence issues.

Proficient in analyzing SOWs or other pertinent data in order to provide input for ROMs and BOEs in the area logistics analysis.

Capable of performing Life Cycle Cost (LCC) Analysis and other supportability analyses.

Assist in development of logistics procedures and logistics plans as required.
#CRN
Qualifications
REQUIRED EXPERIENCE ANDCLEARANCE:
HS/GED and fourteen(14) years or more of related experience; Associates and twelve (12) years ormore of related experience; Bachelors and ten (10) years or more of relatedexperience; Masters and eight (8) years or more experience.

Excellent communicationskills; inter-personal; organizational and detail-oriented.

Knowledge of MS Officeapplications including word-processing, presentation, and spreadsheet andintegrated software applications is required.

Working knowledge ofSLICwave/PowerLOG-J desired

Working knowledge ofJEDMICS, DoD EMALL and DRMO is desirable.

Must be able tointerpret large of amounts of data and isolate pertinent information and facts.

Effective oral andtechnical written communication skills to effectively and clearly communicatecomplex information in high pressure situations to others.

Excellent analyticalskills with the ability to evaluate data and consider decision impact acrossmultiple areas with limited information in high stress situations andenvironments.

Strong decisionanalysis and problem solving skills; ability to draw conclusions and justifydecisions.

Position may requiretravel.

Candidate must be a USCitizen.

Candidate must have theability to obtain a Full DOD SecretSecurity Clearance .
REQNUMBER: 2014822
SAIC is a premier technology integrator, solving our nation's most complex modernization and systems engineering challenges across the defense, space, federal civilian, and intelligence markets. Our robust portfolio of offerings includes high-end solutions in systems engineering and integration; enterprise IT, including cloud services; cyber; software; advanced analytics and simulation; and training. We are a team of 23,000 strong driven by mission, united purpose, and inspired by opportunity. Headquartered in Reston, Virginia, SAIC has annual revenues of approximately $6.5 billion. For more information, visit saic.com. For information on the benefits SAIC offers, see Working at SAIC. EOE AA M/F/Vet/Disability
SAIC