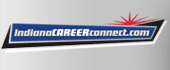 Job Information
Halvik Corp

Program Manager

in

Crane

,

Indiana
Team Halvik is seeking acquisition and contract professionals to support our contract in Crane, IN
The Program Manager (PM) is responsible for overall contract performance and works closely with the Contracting Officer (KO), Contracting Officer Representative (COR), Requiring Technical Authority (RTA) and other relevant government stakeholders. The
PM shall ensure compliance with all contract requirements, is responsible to ensure all contractor personnel are competent, trained and certified and that adequate resources have been allocated to specific tasks; organizes, directs and coordinates the planning and execution of all tasks and allocates and reassigns resources that may be necessary to ensure they are properly accomplished within the established schedules; and will serve as management's primary interface for contract and performance issues.
The PM shall have a minimum response time of 60 minutes to the NSWC Crane facilities to respond to any relevant stakeholders' requirements, emergent needs, face-to-face meetings, or performance issues. The PM will maintain availability during all defined hours of operation (see SOW section 6.2.7) and make timely efforts to respond to all concerns. Notification will be given to the COR for any extended period that the PM will not be available, along with contact information for the person acting in the PM
capacity during the PM's time of absence.
The contractor shall manage all contract resources and coordinate and direct the efforts of all contract functional areas to fulfill the requirements of the SOW. The contractor shall use a proactive approach to resolve Government requirements and concerns. The goal is to ensure that corrections and improvements are with the focus on, but not be limited to, cost savings or avoidances, improved business practices and enhanced security program area compliance capabilities. The contractor shall utilize a disciplined management approach to develop, integrate and manage all areas of this contract. All contract areas shall demonstrate continuing progress in achieving cost, schedule, and contract requirements.
The contractor shall establish key management elements that include planning, integrating, controlling, reporting, reviewing, and measuring progress. Ensure that risks associated with cost, schedule, and technical capability are provided to the Government such that they are measurable, articulated, mitigated and contractor accountability is enforced. The contractor shall provide support that is beneficial to the Government and utilizes a proactive approach that enhances value to the war-fighter and sponsors, which includes adapting business practices in order to meet changing regulations.
Requirements
At least an Interim Secret clearance
Bachelors degree and 10+ years of Program Management in Supply Chain or Acquisitions.
Halvik offers a competitive full benefits package including:
Company-supported medical, dental, vision, life, STD, and LTD insurance
Benefits include 10 federal holidays and PTO.
401(k) with company matching
Flexible Spending Accounts for commuter, medical, and dependent care expenses
Tuition Assistance
Charitable Contribution matching
Halvik Corp is an equal opportunity employer. All qualified applicants will receive consideration for employment without regard to race, color, religion, sex, sexual orientation, gender identity, national origin, disability or veteran status.
Job Category: JR