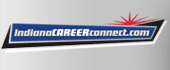 Job Information
IDEX

Engineering Change Coordinator

in

Crawfordsville

,

Indiana
If you're looking for a special place to build or grow your career, you've found it. Whether you're an experienced professional, a recent college graduate or somewhere in between, IDEX is a place where you can apply your existing skills and learn new ones in an environment where you can make an impact.
With interesting opportunities in engineering, marketing, sales, supply chain, operations, HR, finance, and more across more than 40 diverse businesses (https://www.idexcorp.com/our-businesses/business-segments/) around the globe, chances are, we have something special for you.
Primary Function: Assist engineering team with engineering change coordination.
Primary Responsibilities:
ERP Administration: New part setup, BOM changes, Routing Changes, etc.
*Print Change Review Board
*Verifies design processes are being followed
*Assist with coordinating design processes
*Engineer Change Notice, Engineer Change Requests, Product Add Request, *Product Obsolesce Request
*Other duties & projects as assigned
.
QUALIFICATIONS
Required:
*Strong interpersonal skills with the ability to function well in a team environment.
*Influential communication skills
*Self-motivated
*Ability to work independently
*Reliable & Responsible
*Experience with computers
*Microsoft Office Suite experience
*Process oriented
*Detail-oriented
*Willing to learn basic CAD skills
Preferred (not required):
*Knowledgeable about manufacturing processes.
*CAD experiences
Affirmative Action Statement:
This statement affirms the continuing IDEX Corporation Policy on non-discrimination in employment and treatment during employment with regard to race, color, religion, sex, age, disability, national origin, ancestry, marital status, parental status, veteran's status, or any other non-job related characteristic or criteria protected by law.
Are you ready to join a different kind of company where our people, our culture, and our commitments are centered around providing trusted solutions that improve lives around the world?
IDEX is an Equal Opportunity Employer and Affirmative Action Employer. IDEX gives consideration for employment to qualified applicants without regard to race, color, religion, creed, genetic information, sex, sexual orientation, gender identity or expression, marital status, age, national origin, disability, protected veteran status, or any other consideration or protected category made unlawful by federal, state or local laws (Minorities/Females/Protected Veterans/Disabled).
IDEX (NYSE: IEX) is a company that has undoubtedly touched your life in some way. In fact, IDEX businesses make thousands of products that are mission-critical components in everyday activities. Chances are the car you're driving has a BAND-IT® clamp holding your side airbag safely in place. If you were ever in a car accident, a Hurst Jaws of Life® rescue tool may have saved your life. If you or a family member is battling cancer, your doctor may have tested your DNA in a quest to find the best targeted medicine for you. It's likely your DNA test was run on equipment that contains components made by our growing IDEX Health & Science team.
IDEX