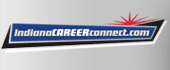 Job Information
Reyes Holdings

Special Events Coordinator - RBD

in

Cumberland

,

Indiana
Special Events Coordinator - RBD
Job ID #:35533

Position Type:Part Time

Location:Cumberland, IN

Shift:Rotating

Department:Marketing

Education Required:HS Diploma/GED

Experience Required:1 - 3 Years
Position Description:
Position Summary:
The Special Events Coordinator will assist the Marketing Team and Sales Directors with the planning and execution of allcompany events. The Special Event Coordinator will assist in event site set-up, equipment management, and event operation support. This position will assist with communication between the event owner regarding payment, scheduling, special assistance and other areas. The Special Event Coordinator will also manage the equipment and merchandise for each event. This position will be responsible for building business, while focusing on distribution, volume and profitability goals, by achieving goals as predetermined by the Vice President of Sales/Marketing.
People or Process Management Responsibility: None
Position Responsibilities may include, but not limited to:
Provide inventory control and distribution management for event equipment and supplies

Do a detailed spend vs. profit analysis recap to insure events are profitable

Maintain event equipment and supplies

Develop logistics plan for event and site set-up

Manage staff organization and scheduling

Maintain special event contact database

Provide onsite event management during events

Proactively contact and respond to event owners, Sales Directors about their responsibilities after an event has been scheduled. This communication entails emails and phone calls.

Vendor and Supplier Liaison

Assist other staff and departments on various short and long term projects

Other projects or duties as assigned
Position Requirements:
Required Skills and Experience:
Minimum 1-2 years sales experience

Ability and willingness to work weekends and evenings on a regular basis

As required by statelaw; Must be 18 years of age or older.

High School diploma or equivalent required. College and/or other educational programs/training a plus.

Must meet Drug Free Workplace requirements.

Knowledge about Microsoft Office Suite

Superior oral and written communications skills

Effective organizational skills for managing multiple tasks

Ability to lift 50 pounds

Ability to work long hours

Ability to work in varying climates

Valid Driver's License

Strong interpersonal verbal and written skills.

Microsoft Office (Excel, PowerPoint, Word, Access).

Customer Service oriented.

Able to communicate with all levels of contacts – internal and external.

Strong sales skills

Position must pass a post offer drug test and background check.
Physical Demands and Work Environment:
Reasonable accommodations may be made to enable individuals with disabilities to perform the essential functions. Due to the nature of our business in regard to such things as delivery schedules, order inputs, selection, and Department of Transportation Hours of Service, overtime, attendance and punctuality are essential job functions. Should an individual in this classification not be able to adhere to this requirement due to a disability, they should contact their Human Resources department to see what, if any, reasonable accommodation may be made.
All qualified applicants will receive consideration for employment without regard to race, color, religion, sex, sexual orientation and gender identity, national origin, disability, or protected veteran status. Drug Free Workplace.
As an Equal Opportunity Employer, Reyes Holdings companies will recruit and select applicants for employment solely on the basis of their qualifications. Our Practices and Procedures, including those relating to wages, benefits, transfers, promotions, terminations and self-development opportunities, will be administered without regard to race, color, religion, sex, sexual orientation and gender identity, age, national origin, disability, or protected veteran status and all other classes protected by the Federal and State Government. Drug Free Employer.
Reyes Holdings