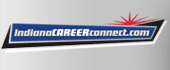 Job Information
P&B Trucking, Inc.

Local, Tri-State, or Out and Back - You choose!

in

Decatur

,

Indiana
Looking for more Home Time? Have you put in your time over the road and are looking to home daily or every other day? We offer three different types of driving based what you are looking for:
Local - is a 100 mile radius driver paid hourly.
Tri-State - is a 150-250 miles out and back the same day driver- paid mileage, loaded or unloaded.
Out and Back - is a 450-600 miles out one day back the next day- paid mileage, loaded or unloaded
Flex driver - are you willing to more than one, maybe out and back then a regional? We are happy to work with you to help you get the miles you would like to have, while also not giving up your home time. Reply by email or call 260-728-4314 ext 1050for more details.
Requirements
Company drivers: Must have CDL-A, and a clean driving record.
Owner Operators: Must have CDL-A, tractor must pass DOT inspection and a clean, safe driving record.
Benefits
ALL Positions are eligible for our great P&B Trucking Benefits!
Competitive starting pay based on experience

Paid medical insurance

Vision, Dental, Life and Disability insurance

Paid vacation and holidays

401K with up to 3% company match

All Weekends Off

Quarterly bonus

Assigned Truck

Direct Deposit

Paid Orientation

EZ Pass

No Hazmat Required