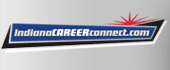 Job Information
Bull Moose Industries

Production Scheduler

in

Elkhart

,

Indiana
BULL MOOSE TUBE COMPANY, a progressive organization dedicated to meeting our customers' perception of quality, is looking for an energetic, detail oriented, individual key contributor to assist with the coordination of operations activities for our Elkhart, IN Facility.
SUMMARY:
As Maintenance Planner/Scheduler, you will bring together all the resources (labor, materials, equipment, special tools, vendors etc.) required to accomplish planned jobs in a safe, efficient, and cost-effective manner to enable continuity of operations with minimal equipment downtime. Primary areas will include preparing work orders and coordinating planned work schedules within allowed timeframe, works in partnership with the Storeroom parts buyer to monitor delivery dates of parts and to ensure timely delivery for scheduled jobs. The planning of the work is to ensure that when the work is scheduled it can be completed with the least interruption to operations and the most efficient use of maintenance resources. Once work has been planned and material availability has been assured, work scheduling can be addressed. This position combines the job functions of both a Planner and Scheduler and is a great entry point for candidates interested in long term career growth in an industrial environment.
ESSENTIAL JOB RESPONSIBILITIES:
Prioritize, schedule, and coordinate daily maintenance activities.
Research, plan, update and prioritize work order requests through our CMMS.
Coordinate with Storeroom the necessary repair materials for approved work requests.
Provide estimated time and costs for planning purposes.
Provide interface between maintenance employees, operation personnel, and outside resources.
Assist in development of PM's, predictive maintenance and OEE (Overall Equipment Effectiveness).
Conduct routine safety and preventative maintenance activities including audits.
Ensure that safety rules and requirements are being followed in all work areas.
Assist in inventory and management of spare parts.
Facilitate maintenance scheduled downtime, outages and weekly planning meetings.
Actively participate in all safety programs to improve departmental throughout the plant
Develop maintenance schedule for timely completion of preventative maintenance and predictive based work orders.
Responsible for any modification to the preventive maintenance program that might reduce maintenance cost and downtime.
Assist in the development of equipment specifications to ensure the predictive and preventative maintenance tools can be implemented effectively.
Scheduling of contractors associated with the facility's preventative maintenance program.
Other duties as periodically assigned
OTHER ESSENTIAL DUTIES:
Work cooperatively with others to ensure constructive and productive business relationships
Comply with all Company policies and procedures
Participate in major failure incident investigations in area of responsibility. A working knowledge of heavy manufacturing, with at least 5 years hands-on-experience in lesser positions.
Excellent written and verbal communication skills be a fast learner, a self-starter, work equally well individually or in a team situation, perform and prioritize a variety of tasks with minimum supervision.
Due to close contact with operating management and personnel, outside contractors and vendors, this position requires the ability to effectively communicate with a variety of personalities and interests.
QUALIFICATIONS:
A working knowledge of heavy manufacturing, with at least 5 years hands-on-experience in lesser positions.
Demonstrate excellent written and verbal communication skills, be a fast learner, a self-starter, work equally well individually or in a team situation.
Perform and prioritize a variety of tasks with minimum supervision.
Risk management knowledge
Analytical and problem-solving skills
Excellent interpersonal skills to negotiate and reconcile differences.
Ability to thrive in team environment
Ability to engage in cross-functional collaboration
Ability to participate in and facilitate group meetings
Self-motivated and driven
Continuous improvement focused
REQUIREMENTS:
Must have a minimum of 2-3 years of experience in a CMMS maintenance program.
Must have a minimum of 3 years of experience in Planning and Scheduling or maintenance related.
Must have a minimum of 3-5 years maintenance experience in an Industrial Plant environment.
Outstanding written and verbal communication skill
An equal employment affirmative action employer EEO/AA including Vets and Disabled
Very competitive compensation and benefits package
Location: Elkhart, IN, USA
Employment Type: Full Time