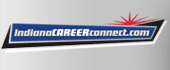 Job Information
Goodwill Industries of Michiana, Inc.

WDS Career Center Assistant Elkhart (Full Time 40 hrs)

in

Elkhart

,

Indiana
WDS Career Center Assistant Elkhart (Full Time 40 hrs) - Elkhart, IN
WDS Career Center Assistant Elkhart (Full Time 40 hrs)
29-Dec-2020 to 26-Feb-2021 (EST)

Elkhart, IN, USA

9.00

Hourly

Full Time
Store Discount, Vacation, Holidays, Insurance & Retirement Savings Options
The role of the Career Center Assistant is to provide needed support to clients visiting the Center and to the Career Center Manager. The Career Center Manager will ensure that appropriate training and indoctrination takes place and will also be available for support and guidance on a daily basis. Specific individuals will be designated to assist with fingerprinting. Only individuals approved and trained can assist with this function.
ESSENTIAL JOB FUNCTIONS
Greet customers patronizing the Career Center and make them feel welcome.

Give a brief tour and inform clients of the resources available at the Career Center.

Hand out resource materials so that clients will have access to these materials from home.

Give Career Services business card on first visit so the client is aware of business hours and has full contact information for the Career Center.

Ensure that clients know to sign in on the sign in sheet to track daily activities.

Have new clients complete the unique/new customer demographics sheet for tracking purposes when appropriate.

Answer the phone and take accurate messages as needed if the Career Center Manager is not available.

Assist with updating client records and activities on Social Solutions.

Provide resources and guidance to clients seeking assistance with resumes, job search techniques, using the computer and other requested services.

Communicate client suggestions and ideas to the Career Center Manager.

May be assigned office or clerical duties as needed to ensure that client needs are met in an efficient manner and appropriate monitoring is done.

Fill in for the Career Center Manager while on lunch break or tending to additional Goodwill business.

Inform the Career Center Manager if any unusual or problematic situations arise.

If hired to assist with fingerprinting, the following applies:
a. Ensure that individuals are greeted quickly and professionally.
b. Ensure that privacy and confidentiality are maintained at all times.
c. Follow the process approved by IndentoGO for processing of fingerprints.
d. Provide customers with a packet about Goodwill Industries of Michiana, Inc. and remind them that a coupon for our store is in the packet.
SPECIFICATIONS
High School Diploma or Equivalent.

Ability to sit upright in a chair.

Good organizational skills.

Ability to remain calm under pressure.

Ability to be detailed oriented.

Ability to handle a large amount of sensitive information and keep it confidential.
ENVIRONMENTAL CONDITIONS
Office environment
EQUIPMENT USED
Computer

Internet

Email

Photocopier
Goodwill Industries of Michiana, Inc https://MichianaGoodwill.applicantpro.com