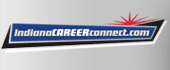 Job Information
CBRE

Senior Project Manager

in

EVANSVILLE

,

Indiana
Senior Project Manager
Evansville, Indiana, United States
New
Project/Program Management
Requisition # 21001959
Post Date Apr 08, 2021
JOB SUMMARY
This position is responsible for principal project management services within an assigned geographic market, program, or client account to achieve the company's strategic business objectives.* _This is not a remote role; candidate must be in either the Indianapolis & or St. Louis areas as they will need to visit construction sites regularly.*_
Key project delivery focus areas include scope, schedule, budget, quality, safety, and risk management – managing day-to-day project and construction management services.
Demonstrates ability to identify complex project risks, lead constructability reviews, develop risk mitigation and contingency plans, and implement action plans to reduce or eliminate project risks for client and company.
Prior experience in construction industry and directly managing and hiring contractors, consultants, and subcontractors is preferred
Ideal candidate could be a project manager from a general contractor or have experience working in at-risk construction.
E SSENTIAL DUTIES & RESPONSIBILITIES
Manages all facets of project management (budget, schedule, procurement, quality & risk) for individual real estate projects including planning, design, construction, occupancy and closeout.
Demonstrates capability to read, understand and apply standard to moderately complex documents affecting real estate projects, including but not limited to: agreements/contracts, leases, work letters, project charters, surveys and drawings.
Interfaces directly with clients to define project requirements. Prepares scope of work, project delivery resource requirements, cost estimate & budget, work plan schedule & milestones, quality control, and risk identification.
Identifies project delivery resources from pre-qualified lists or through individual project qualification process; conducts standard request for proposals; completes bid analysis; recommends resources to clients.
Leads project delivery resources/team providing project guidance and direction to achieve project goals.
Implements communication plan for meetings and written reports/meeting minutes to keep client and project resources informed. Facilitates project meetings.
Implements project documentation governance aligned with company and Client requirements. Ensure project data integrity and documentation is accurate, timely and coordinated.
Tracks progress of each project against goals, objectives, approved budgets, approved timelines. Reports status and variances. Creates action plans to meet objectives, budget and schedule.
Implements change management routines to assess change requests, make recommendations, secure client approvals, and issue change orders. Assesses change requests to determine impacts to scope, budget, schedule, quality and risk.
Demonstrates ability to identify project risks, develop risk mitigation and contingency plans, and implement action plans to reduce or eliminate project risks.
SUPERVISORY RESPONSIBILITIES
No formal supervisory responsibilities in this position. Provides informal assistance such as technical guidance, and/or training to coworkers. May lead project teams and/or plan, and supervise assignments of lower level employees.
Manages 3rd party project delivery resources/team. Responsible for identifying training needs, tracking performance, coaching, and motivating team members.
QUALIFICATIONS
To perform this job successfully, an individual must be able to perform each essential duty satisfactorily. The requirements listed below are representative of the knowledge, skill, and/or ability required.
Reasonable accommodations may be made to enable individuals with disabilities to perform the essential functions.
EDUCATION & EXPERIENCE
Bachelor's degree (BA/BS/BEng/BArch) from College or University in a technical area of study. Minimum six years of related experience and/or training.
Prior experience in a supervisory position (direct report responsibilities) required if specific duties include direct report responsibilities.
CERTIFICATES & LICENSES
PMP (US and/or Canada) and LEED AP preferred.
COMMUNICATION SKILLS
Ability to comprehend, analyze, and interpret the most complex business documents. Ability to respond effectively to the most sensitive issues. Ability to write reports, manuals, speeches and articles using distinctive style. Ability to make effective and persuasive presentations on complex topics to employees, clients, top management and/or public groups. Ability to motivate and negotiate effectively with key employees, top management, and client groups to take desired action.
FINANCIAL KNOWLEDGE
Requires in-depth knowledge of financial terms and principles. Ability to calculate complex figures. Ability to forecast and prepare budgets. Conducts financial/business analysis including the preparation of reports.
REASONING ABILITY
Ability to solve advanced problems and deal with a variety of options in complex situations. Requires expert level analytical and quantitative skills with proven experience in developing strategic solutions for a growing matrix-based multi-industry sales environment. Draws upon the analysis of others and makes recommendations that have a direct impact on the company.
OTHER SKILLS & ABILITIES
Intermediate skills with Microsoft Office Suite. Ability to read and understand architectural drawings. Knowledge in MS Project, leases, contracts, and construction practices.
SCOPE OF RESPONSIBILITY
Decisions made with in-depth understanding and interpretation of procedures, company policies and business practices to achieve general results. Responsible for setting department deadlines. Errors in judgment may cause long-term impact to co-workers, supervisor, department and/or line of business.
US Company Profile
About CBRE Group, Inc.
CBRE Group, Inc. (NYSE:CBRE), a Fortune 500 and S&P 500 company headquartered in Los Angeles, is the world's largest commercial real estate services and investment firm (based on 2019 revenue). The company has more than 100,000 employees (excluding affiliates) and serves real estate investors and occupiers through more than 530 offices (excluding affiliates) worldwide. CBRE offers a broad range of integrated services, including facilities, transaction and project management; property management; investment management; appraisal and valuation; property leasing; strategic consulting; property sales; mortgage services and development services. Please visit our website at www.cbre.com.
CBRE, Inc. is an Equal Opportunity and Affirmative Action Employer (Women/Minorities/Persons with Disabilities/US Veterans)
CBRE