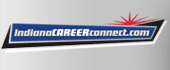 Job Information
Berry Global

Temporary Delivery Driver

in

EVANSVILLE

,

Indiana
Overview
**This is a temporary assignment. Length of assignment is unknown at this time.
Berry Global Berry Global, headquartered in Evansville, Indiana, is committed to its mission of 'Always Advancing to Protect What's Important.' With $13billionin revenue for fiscalyear2019 on a combined pro forma basis from operations, Berry is a leading global supplier of a broad range of innovative nonwoven, flexible, and rigid products used every day within consumer and industrial end markets. Berry operates over290manufacturing facilities worldwide, on six continents,and employs over48,000 individuals.
At Berry, we pursue excellence in all that we do and are always advancing to improve the way we work along with the products and services we provide. Our culture fosters trust and partnerships through appreciation, acknowledgement, and inclusion. At Berry, we are continuously improving to support our mission and exemplify our values of partnerships, excellence, growth, and safety. To learn more about Berry, visit berryglobal.com
PURPOSE: Pick up and deliver a wide variety of items to and from vendors, customers and other Berry Global facilities within the tri state area. This position will represent our company in a professional and cost effective manner aiming at increasing profitability and customer satisfaction.
Responsibilities
Use caution and support systems to assure safety event free facilities.

Respond to any emergency or potential emergency following established procedures.

Observe, respond and report any instance of product, service, or quality systems non-conformity.

Security diligence, including maintaining control of key cards, preventing unauthorized entry to Berry facilities by non-Berry employees, and proper maintenance / security of Berry equipment and information.

Successfully complete Primary Duties as outlined in 4.0 and associated training.
AUTHORITIES, including but not limited to:
Pause activities and notify Safety lead in any facility regarding instances of potentially unsafe work environments or employee and supplier practices.

Initiate action to prevent occurrences of any non-conformity of product, service or quality systems. Initiate, recommend or provide solutions through designated channels.

Suggest actions for continual improvement to products, processes, or systems and verify the implementation of solutions.
PRIMARY DUTIES:
Deliver and pick up a wide variety of items through different routes in the most efficient, economical manner possible.

Obey traffic laws and follow established traffic and transportation procedures

Read and interpret maps and GPS directions

Assist in loading and unloading delivery vehicle and ensure loads are fastened in truck properly.

Inspect and maintain vehicle supplies and equipment, such as gas, oil, water, tires, lights, or brakes, to ensure that deliver vehicle is in proper working condition.

Perform emergency repairs, such as changing tires or installing light bulbs, fuses, tire chains, or spark plugs.

Commit to meeting the needs and expectations of the organization's internal and external customers:

Maintain a positive attitude while interacting with Berry's customers, vendors and employees.

Build and maintain a customer base

Deliver a high level of customer service

Be dependable

Show a sense of urgency to achieve results despite obstacles

Take action proactively, addressing issues or opportunities without supervisor

Follow established guidelines and procedures to ensure accuracy

Get work right despite pressing deadlines

Concentrate on routine work details

Be alert and aware of surroundings

Tracking / Documentation:

Maintain vehicle maintenance log and take responsibility for operating a safe delivery vehicle

Complete electronic cost log weekly for purchases made

Organize and maintain a system of records

Carefully monitor technical equipment or processes

Communicate:

Report any mechanical problems encountered with delivery vehicle

Report delays, accidents, or other traffic and transportation situations to bases or other vehicles, using telephones or other devices

Work cooperatively with others to accomplish business goals and objectives

Ask others for their ideas and opinions

Contribute to the team's efforts

Qualifications

High school diploma or GED equivalent (required)

Must provide valid driver's license and an acceptable DMV Record

Ability to operate and become forklift certified

Proficiency in Microsoft Office and Lotus Notes

Keen sense of direction and knowledge of Evansville area

Excellent verbal communication skills
PREFERRED SKILLS / EXPERIENCE:
Highly organized and able to multi-task

Focuses on desired results and accomplishments

Dependable, overcomes obstacles and achieves results

Ability to perform emergency repairs

Possess a commercial driver's license (CDL)
Share (https://careers-berryglobal.icims.com/jobs/8925/temporary-delivery-driver/job?mode=apply&apply=yes&in_iframe=1&hashed=-1834445335)
We are an Equal Opportunity Employer and do not discriminate against any employee or applicant for employment because of race, color, sex, age, national origin, religion, sexual orientation, gender identity, status as a veteran, and basis of disability or any other federal, state or local protected class.
Location US-IN-EVANSVILLE
Job ID 2021-8925
Position Type Temporary Full-Time
Category Management & Admin
Berry Global