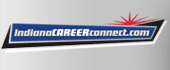 Job Information
Amazon

Warehouse Team Member - Flexible

in

Evansville

,

Indiana
Warehouse Team Member - Flexible
Evansville, IndianaJob ID: 200049446
WIN1 - 14831 Foundation Ave Evansville IN 47725
Hourly pay rate: Earn $15/hr or more.
Amazon remains open as an essential business to serve our communities delivering critical supplies directly to the doorsteps of people who need them. Find out what Amazon is doing to provide a safe environment for employees at this time on ourCOVID-19 FAQ page (https://www.amazondelivers.jobs/covid-19-updates/) .
 You're on your way to joining the dedicated team that makes sure customers get their orders on time.
This part-time role gives you the opportunity to work in the morning or overnight to help you make the most of your days. Earn a competitive wage while learning new skills and building your experience by doing a range of different types of work. Stay active during your shift in this fast-paced environment.
What this job will be like:
The Delivery Station Team is the final stop for orders on their way to getting to customers. As a Delivery Station Team Member, you will get packages ready for their final destination. That means you'll get to do things like:
Use technology like smartphones and handheld devices to sort, scan, and prepare orders for delivery

Build, wrap, sort, and transport pallets and packages

Receive truck deliveries

These duties may rotate frequently based on customer demand and business need.

 Shift details:
If you need flexibility in your schedule, this job allows you to choose from available shifts each week to create your own. Enjoy the flexibility of picking your own schedule while earning a reliable pay rate.
You'll work up to 19 hours per week. Shift times include:

11 pm – 3 am

3 am – 7 am

7 am – 11 am
Shift times will vary to ensure we meet customer-promised delivery times during the day. Flexibility is key.
What it's like inside the warehouse:
Your safety is important to us. You'll wear a safety vest, do daily stretching, and share safety tips with co-workers.

You will work around moving machines.

You'll be on the move for your whole shift. Your shifts will include standing in one place for long periods, walking around, and climbing stairs. You will need to wear comfortable, closed-toed shoes.

Even with climate controls, temperatures in some parts of our warehouses may vary between 60°F  and 90°F. Temperatures can go over 90°F in the truck yard or inside trailers on hot days.

It can get noisy. We will give you hearing protection, if you need it.

The dress code is relaxed with a few rules to follow for safety.
You will also need to be able to:
Lift up to 49 pounds and handle products heavier than 100 pounds

Stand and walk, as well as push, pull, squat, bend, and reach frequently during shifts lasting up to 6 hours

Use carts, dollies, hand trucks, forklifts, and other gear to move products around

Go up and down stairs (for sites with stairs)

Work at a height of up to 40 feet on a mezzanine (for some sites)

Benefits

Holiday pay

On-the-job training and skill development

Employee discount

401(k) with company match

Employee Assistance Program
Learn more here:https://www.amazondelivers.jobs/about/benefits (http://https://www.amazondelivers.jobs/about/benefits )
What's next?
Learn more about our hiring process here:
http://www.amazondelivers.jobs/about/amazon-hiring-process (http://www.amazondelivers.jobs/about/amazon-hiring-process )
Basic Qualifications
High school, GED, or equivalent diploma \

Candidates must be 18 years or older.
Amazon is committed to a diverse and inclusive workplace. Amazon is an equal opportunity employer and does not discriminate on the basis of race, national origin, gender, gender identity, sexual orientation, protected veteran status, disability, age, or other legally protected status. For individuals with disabilities who would like to request an accommodation, please visit https://www.amazon.jobs/en/disability/us.
Amazon