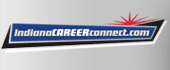 Job Information
Netfor, Inc.

Information Technology (IT) Field Services Coordinator

in

Fishers

,

Indiana
Netfor, Inc.
The Art and Science of the Customer Experience
Netfor provides worry-free customer care for business consumers and technology users. Customers engage with Netfor by phone, email, social media, and online chat to receive world-class customer service, help desk support, order fulfillment, and field services.
Founded in 1995, Netfor supports tens of thousands of customers at businesses in more than 6,000 locations across the U.S., Europe, Mexico, and Canada.
Job Summary
Do you like to win? If so, then the Field Services Coordinator role is the perfect position for you. Each day you will face challenging issues that encourage you to grow and expand your technical knowledge.
Do you like the idea of managing your own ecosystem? Then the Field Services Coordinator is definitely the right role for you. Tasked with ensuring that issues and work are accurately described and delivered to clients while ensuring you hit your performance goals. This job has plenty of room for critical thinkers who like to come up with creative solutions.
How do we get these wins? By identifying the issue, selecting the right resource, and ensuring the client is updated each step of the way. You will have the unique opportunity to work with cutting-edge technology and will experience different ways to implement and manage these rollouts.
Job Responsibilities Summary
The Field Service Coordinator is responsible for all aspects of field service including documenting quotes, scope, scheduling, staffing assignments, procurement, and follow-up to ensure customer satisfaction with all on-site work.
Responsibilities
Coordinates, monitors, and improves field service activities.

Provides support and guidance to field services personnel.

Ensure field services are effective and customers' requirements are met.

Works with customers to understand the scope of field service projects.

When necessary, participate in calls and meetings with the customer

When necessary, prepares and delivers estimates to customers for field service.

Tracks and documents change orders to ensure proper billing at project completion.

Manages the procurement process and ensures material is ordered and sent to job sites on time.

Receives inbound requests for additional materials from field technicians and determines the proper course of action with purchasing.

On occasion, acts as sales lead for field service work to develop business.

Responsible for the direction and management of on-site field service crews.

Works with field service crews to ensure all aspects of the job are complete.

Ensures Netfor quality standards are upheld

Documenting notes from completed sites along with calling out issues.

Ensures accurate records of all field service work are maintained.

Reviews all customer billings to ensure accuracy.

Tracks and maintains records of warranty work.
Knowledge, Skills, and Abilities
Single point of contact resolver

Ability to identify technical issues and understand the resolution

Ability to negotiate and manage job/client margins with multiple inputs.

Ability to lead remote service technicians in the field

Ability to talk and type at least 40 words per minute

Strong and efficient communication skills

Strong ability to multitask

Strong organizational skills

Ability to identify the root cause

Ability to handle calls with professionalism, sensitivity, and diplomacy under pressure.

Must be independent, motivated, and innovative. Must be confident and flexible.

Determination to get the job done.

Experience with quoting and various technologies is a plus.
Hours and Location
Full-Time Positions are based upon a hybrid model of on-site at Netfor's Headquarters located in Fishers, Indiana, and remote working from a home office. Applicants outside of the Central Indiana region would be considered a work-at-home position. Hours range from 32-40 hours a week. Netfor operates 24 hours a day 7 days a week. The applicant must be able to work weekends/on-call if needed.
Education and Certifications
The preferred applicant will have at least 2 years of applicable field services management or project management experience. The employee must be able to pass a background check if one is desired by the client.
Compensation
Starting at $38,000 a year depending on experience, technical aptitude, typing skills. Netfor offers a great PTO plan (can accrue up to 76.96 hours/year within the first year), 401k, health insurance, dental, optical, onsite mini-mart, and occasional onsite meals and activities, great outdoor walking trails, onsite video games
DISCLAIMER
This job description is a summary of the primary duties and responsibilities of the job and position. It is not intended to be a comprehensive or all-inclusive listing of duties and responsibilities.
Netfor, Inc. is an equal opportunity employer. All applicants will be considered for employment without attention to race, color, religion, sex, sexual orientation, gender identity, national origin, veteran or disability status.
Netfor, Inc. participates in E-Verify.
Netfor, Inc. will not sponsor applicants for work visas.
Powered by JazzHR