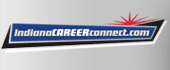 Job Information
Newell Brands

Operations Supervisor

in

Fishers

,

Indiana
Position Title: Operations Supervisor- Food Division
Location: Fishers, IN
Reports to: Manager, Operations
Job Summary:
The Operations Supervisor reports to the Operations Manager. The Supervisor has responsibility for 30 to 60 direct reports including disciplinary responsibility, accurate time and attendance tracking and adherence to all site policies for pallet building, specialty hand pack line(s) and production operations. The Supervisor provides leadership and direction for all Safety, Quality, Service, Productivity, and Cost Reduction objectives and goals within the assigned area of the facility while meeting internal and external customer needs. Can be assigned to any area of the Plant and will be required to cover off shifts when other supervisors are on vacation, in trainings, or absent. Responsible for providing team leadership and management to a customer-focused team or group of teams committed to driving change and continuous improvement.
Job Duties:
Employee Development & Management
• Train and provide development opportunities for direct reports. Ensure annual goals are complete and communicated.
• Write and issue performance reviews and ensure regular feedback is provided to direct reports.
• Monitor and evaluate employees, and adjust training where needed.
• Attract, retain and develop high potential talent.
• Model and promote the Corporation's Code of Business Ethics and Values.
• Perform management duties concerning staff including performance appraisals, progressive discipline, and terminations. Responsible for training and development of direct reports, estimating personnel needs, assigning work, meeting completion dates, interpreting and ensuring consistent application of organizational policies. Maintain all timekeeping, overtime and vacation records and schedules.
Operations
• Directly supervises employees in assigned area(s) of responsibility. Monitors work, alters schedules to meet unforeseen conditions, controls load factors and flow of work to ensure maximum use of available capacity and effective use of labor, tools and equipment.
• Design and implement operations improvement strategies for safety, cost, quality, training, inventory, and services.
• Analyze and draw information for daily operational needs and improvement for direct reports and plant. Provide prompt problem solving for key issues.
• Plan, coordinate, and implement sustainable improvement initiatives such as ergonomics, LOTO, machine guarding, 6S, SMED, scrap reduction, preventative schedules, administrative and streamlining.
• Responsible for consistently delivering key operational measures within site (Safety, Quality, Service, Productivity and Cost).
• Supervises the daily work schedules of employees involved in performing a combination of pallet building, specialty hand packing, retail packaging, and production function to achieve business commitments, objectives, and requirements.
• Cultivates and reinforces appropriate group values, norms, and behaviors. Identifies and analyzes problems, plans, tasks, and solutions.
• Collaborate with all levels of the organization to improve safety, quality, cost, and productivity goals.
• Maintain quality control processes to ensure products/services meet quality standards; lead implementation of process improvements. Drive improvement strategies in all key metric areas to budget and plan.
• Ensure best practices and documented standard operating procedures are being followed by conducting frequent business audits.
• Lead 6S activities, housekeeping, and recycling programs. Lead the efforts to create a safety conscious environment; be actively involved in safety initiatives. Lead safety meetings and safety stand downs.
• Requires regular attendance to perform essential element as contained herein between the assigned start and end times for work.
• Performs such individual assignments as management may direct.
• Establishes and maintains effective work relationships within the department, the Corporation and the community; and maintains the professional competence, knowledge and skill necessary for the satisfactory performance of all assigned responsibilities.
• Other duties as assigned
Minimum Qualifications:
Education
High School Diploma or GED
Experience/Knowledge
• Minimum of 3 (three) years Mechanical, Electrical and Supervisory skills in an industrial environment.
• Minimum 5 (five) years production or assembly experience
Preferred Qualifications:
• Bachelor's Degree
Technical Role Competencies:
• Understanding of mechanical workings of a variety of production machinery.
• Ability to analyze problems and make independent judgment to make recommendations for corrective action or resolution.
• Demonstrated ability to display diplomacy in day-to-day interactions with the commitment to task with awareness of urgency. Ability to prioritize projects. Flexibility to deal with interruptions and reprioritize as needed.
• Comprehensive knowledge of Microsoft Office Suite products.
• Proficiency in MS Word, PowerPoint and Excel.
• Basic computer competency and ability to manage other software, such as maintenance management programs and time-keeping systems as required.
Physical Requirements & Work Environment:
• Sitting at workstation approximately 10 (ten) percent of work time. Standing and walking approximately 90 (ninety) percent of work time.
• Must be able to travel up to 15 (fifteen) percent of work time.
• Ability to work overtime or weekends with short notice as required by management.
• Willingness to work all/any shifts.
• Typical plant/manufacturing environment with concrete floors and moving parts/machinery.
Newell Brands (NASDAQ: NWL) is a leading global consumer goods company with a strong portfolio of well-known brands, including Paper Mate, Sharpie, Dymo, EXPO, Parker, Elmers, Coleman, Marmot, Oster, Sunbeam, FoodSaver, Mr. Coffee, Graco, Baby Jogger, NUK, Calphalon, Rubbermaid, Contigo, First Alert and Yankee Candle. For hundreds of millions of consumers, Newell Brands makes life better every day, where they live, learn, work and play. Newell Brands and its subsidiaries are Equal Opportunity Employers and comply with applicable employment laws. EOE/M/F/Vet/Disabled are encouraged to apply.
Newell Brands is an equal opportunity and affirmative action employer. We provide all employees and applicants for employment with equal employment opportunities without regard to race, color, religion, gender, age, national origin, sexual orientation, gender identity, citizenship, immigration status, marital status, military status, any covered veteran status, disability status, genetic information, caregiving responsibilities or any other basis prohibited by law.
Newell Brands