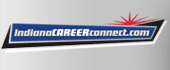 Job Information
Stanley Acess Technologies

Proposal Manager

in

Fishers

,

Indiana
79145BRTitle:Proposal ManagerBusiness:US - SSS - SPSState/Country/Province:Indiana No. of Positions:1Job Description:
This opportunity resides within STANLEY Convergent Security, a global division of Stanley Black & Decker. At STANLEY Convergent Security we design, install, service, and monitor electronic security systems that integrate intrusion, fire, video surveillance, access control and monitoring applications. With today's most comprehensive line of products, services, and technologies, STANLEY Convergent Security is the electronic security system provider of choice for industrial, government, commercial, and national account customers such as schools, hospitals, retailers, financial institutions, airports and more.
Position Summary:
This position will be responsible for supporting the local as well as national sales teams with proposal & capture management guidance & leadership. This position will support our sales organization with specific expertise in managing resources, internal processes, communication, and overall responsibility for generation and delivery of professional and accurate customer proposals.
Position Responsibilities:
Coordinate communication and activities between the sales team, local & regional field resources, the Pre-Sales & Engineering department, and other resources as required.

Be the SME for determining logistical requirements and resources needed to produce winning proposals based on various RFP/RFI formats, as well as customer generated formats.

Manage the dedicated and shared capture team resources both internally and externally; ensuring efficient use of allocated time and budgets.

Provide guidance and expertise to sales leadership, helping to ensure the capture team only works on opportunities in which we are well positioned to win.

Grow & Maintain institutional knowledge of both the organization & industry in order to navigate resources and where to get assistance & accurate information.

Develop & manage the overall internal proposal process & training program for the capture team.

Maintain overall responsibility for organization compliance (applied to proposals) as well as meeting all logistical requirements of each solicitation response.

Establish/Manage Document Templates/libraries.

Required Qualifications:

5+ Years' experience in developing proposals in the Electronic Security field.

2+ Years' experience in managing a team.

Bachelor's degree or 5+ years additional experience in the Electronic Security Field, in lieu of degree.

Preferred Qualifications:

10 + Years' experience in developing proposals in the Electronic Security field.

Experience in developing/building proposal teams and training programs.

Proven track record of building winning proposals.

SBDCSS
Requisition Number:79145BRFunction:Engineering Services City:FishersEEO Statement:All qualified applicants to Stanley Black & Decker are considered for employment without regard to race, color, religion, age, sex, sexual orientation, gender identity, national origin, disability, veteran's status or any other protected characteristic.Featured Category on SBD Careers:Engineering, Product & Strategy, SalesShow Virtual Roles:Virtual