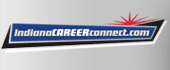 Stevens Transport Inc

ATTN: MILITARY VETS - COMMERCIAL TRUCK DRIVER CAREERS - Free CDL Training Available -- Stevens Transport

in

Fort Branch

,

Indiana
Stevens Transport is recognized as a Premier Transportation company serving North America, Canada and Mexico for 30 years. Stevens has an opportunity for you to become a commercial truck driver. New drivers can earn 40,000 first year and up to 70,000 by your third year of employment.
We honor your recent military driving experience and count it as verifiable commercial driving.
At Stevens, we provide you with assistance in getting your CDL, company specific training, and driving experience.
All Stevens drivers enjoy superior pay, miles, equipment, quality home time, the latest technology and industry leading benefits.
We believe our drivers are at the heart of our organization and our mission is to hire and retain top quality people, provide them with the finest tools available, then train and challenge them to meet the highest standards of performance.
/ We invite you to become one of the BEST and learn firsthand why our DRIVERS STAY WITH STEVENS AND ARE AMONG THE BEST TRAINED MOST PROFESSIONAL DRIVERS IN THE INDUSTRY./
We take great pride in the fact that we have NEVER had a layoff and have nurtured a corporate culture that promotes opportunity for Drivers at every level.
Pay
40k to 80k
Experience Required
None required.
More Details
• Excellent Pay and Benefits • Superior Top of the Line Equipment • Quality Home Time • Professional Driver Support System • Latest Technology, Paperless Logs, QUALCOMM Satellite System • Best OJT Program in the Industry • Career Opportunities/Promotion from within • State of The Art Headquarters on 62 acres REQUIREMENTS: (1) Must be at least 22 years old or older. (2) Stable Work History (3) No DWI's in the last 5 years (Only one in a life time) (4) No preventable accidents in the last 12 months (5) No Felony's within the last 7 years. (6) No State Incarcerations in the last 10 years Stevens will accept applicants from various different industries and give you a successful career at Stevens. We have hundreds of million-mile drivers who prove day in and day out that ambition and pride in your company creates long-lasting careers filled with success and satisfaction.