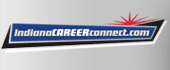 Job Information
Brunswick

Brunswick, Fort Wayne- Warehouse Supervisor

in

Fort Wayne

,

Indiana
It is our people behind life's passions who will make the big difference. If you are interested in becoming part of a company that delivers market leading products, driving your own career and working with brands committed to active lifestyles, then you've found your fit.
Have what it takes? Join us.
Position Summary:
The Warehouse Supervisor is primarily responsible for executing daily operating objectives and managing daily work activities to ensure timely and efficient flow materials in support boat manufacturing operations at the Fort Wayne Operations facility.
Responsible for warehouse KPI's including safety, inventory accuracy, kitting accuracy, on-time delivery, and productivity, among other metrics, and identifying and executing continuous improvement initiatives across entire the value stream in accordance with business needs.
Essential Functions:
Proactively remove unsafe conditions/actions to ensure health and safety of all employees remains our number one priority.

Coordinate warehouse operations in pursuit of exceeding identified KPIs.

Routinely drive root-cause analysis and corresponding containment and corrective actions to problems identified throughout the day.

Lead and drive a culture of continuous improvement.

Motivate, supervise and train team members in order to effectively execute all warehouse & material flow activities.

Manage and productively deploy warehouse employees to ensure optimum warehouse, kitting and other critical daily operations ensuring all team members are accountable.

Sets goals, coaches and completes performance reviews and corrective actions for warehouse team members.

Develop reports tied to key warehouse & materials KPI's.

Ensure timely kitting and delivery of material required to support production.

Responsible for achieving goals related to raw materials inventory accuracy through daily cycle counts and periodic physical inventory events.

Establishes professional working relationships with internal and external customers to ensure timely resolution of issues.

Take a pro-active role with internal and external groups to initiate and execute process improvements in the areas of safety, quality, delivery, and operational efficiency.

Other duties as assigned based on business needs.
Qualifications:
5+ years of related experience managing a team including scheduling, supervising, training, mentoring and directing staff preferred.

Understanding of and proficiency in lean, change management and business process management methodologies.

Proven ability to drive results through leadership influence.

Lean six sigma Green Belt preferred.

Must possess excellent communication/presentation skills, both oral and written to communicate to all levels of employees.

Must demonstrate effective leadership and influence skills as well as proven experience requiring inter-departmental communication and coordination to effectively achieve the company's objectives and targets within budget.

Must be able to work effectively across disciplines in a rapidly growing and continuously evolving atmosphere.

Bachelor's degree in appropriate discipline strongly preferred.

Must demonstrate a positive attitude at all times.

Must be flexible to work all scheduled shifts.

Proven ability to lead a large group of people towards accomplishing a common goal.

Exceptional skills in MS Office and proficiency with standard software packages required.

Exceptional interpersonal communication & negotiation skills.

Ability to work in a fast-paced, dynamic organization.

Strong writing skills.

Demonstrated active listening skills.

Ability to work independently with minimal oversight required.

Ability to resolve conflicts in a professional manner.

Prioritize and handle multiple duties/projects at one time.

Strong organizational skills and attention to detail with a passion to improve required.
Physical Demands/Work Environment:
Must be capable of working in office environment.
Additional information and details can be found in the Physical Job Demands Analysis.
Brunswick Corporation is an Equal Opportunity / Affirmative Action Employer. (M inorities / F emales / D isabled / V eterans).
We are the people behind life's passions.
Brunswick does not accept applications, inquiries or solicitations from unapproved staffing agencies or vendors. For help, please contact our support team at: hrsharedservices@brunswick.com or 866-278-6942 .
Equal Opportunity Employer: Minorities/Women/Protected Veterans/Disabled
EEO is The Law - click here (https://www.eeoc.gov/employees-job-applicants) for more information
Brunswick (https://www.brunswick.com/job-candidate-privacy-notice) and Workday (https://www.workday.com/en-us/service-privacy.html?&_rda=/company/service_privacy.php) Privacy Policies
#Brunswick Corporation
Brunswick Corporation (NYSE:BC) is home to the people behind life's passions. Our company is made up of some of the world's leading lifestyle brands in categories such as marine propulsion, boats, and parts and accessories. While we are family to 14,000 employees around the world, three divisions in 27 countries create a local environment, with our global headquarters in the Chicago suburb of Mettawa, IL.
Brunswick