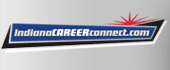 Job Information
Parkview Health

Public Safety Dispatcher

in

Fort Wayne

,

Indiana
Summary
Under the direction of the Public Safety Dispatch Supervisor, the Dispatcher performs emergency and non-emergency radio dispatching, including operating 1-911, which includes receiving and acting upon 1-911 emergency calls. Also works the police radio talk group and is responsible for providing driver's license checks and warrant checks, as well as performing call backs for officers. Essential duties and responsibilities include but are not limited to: Receives information via telephone, in person or over radio waves; listens carefully, and follows departmental policies and procedures, extracts pertinent facts, offers calm assurance to distraught, excited or angry callers; relays facts accurately, as quickly as possible, for appropriate action; speaks clearly in a calm or assertive, commanding voice, as appropriate; observes and accurately recalls names, numbers, incidents and places; observes and recognizes unusual or dangerous situations or events; learns quickly and retains knowledge of locations of Parkview-owned properties and other locations in those vicinities; reads reports, memos, training material, and other pertinent information; reads and understands written laws, and departmental rules, regulations and procedures; works in a high stress environment and makes decisions involving life-threatening and dangerous situations; evaluates emergencies and extracts appropriate information from callers quickly in order to dispatch appropriate assistance in the shortest amount of time; reviews calls for services to assist officers in monitoring criminal activity during dispatch shift; screens and disburses calls as appropriate; maintains mental and physical acuity, thinking clearly and acting quickly during stressful emergencies; responds to telephone and personal inquiries for general information; ensures the appropriate notification of Public Safety administrative staff of major police or fire activities, and events drawing news media attention, equipment failure, or other significant incidents; balances duties among 1-911 dispatching and police dispatching; maintains appropriate documentation of calls for service, officer patrol activity, and other information; works with confidential records in National Crime Information Center (NCIC), Indiana Data and Communications System (IDACS), EPIC and public safety records management databases; collects confidential health and criminal justice information in order to process calls for service in records management database; receives panic, intrusion, infant abduction, fire, personnel badge, and 911 alarms and dispatches appropriate response, which may include Parkview officers, other law enforcement agencies, facilities management personnel, or other service providers; monitors access control system and surveillance cameras; completes all arrangements in conjunction with patients whose respirations have ceased (RHC); processes requests to transmit mass notifications for emergent and general informational messages.
Qualifications
H igh School Diploma or GED is required. An AA/AS degree in a related field is preferred.
APCO (Association of Public Safety Communications Officials) certification as a Public Safety Telecommunicator is required within 6 months of employment. Once certified, co-worker must provide proof every two years of 48 hours (24 hours per certification year) of Continuing Dispatch Education (CDE), to maintain certification. Must be eligible for CJIS certification, including completion of fingerprinting and criminal background check with no felony convictions, must be capable of recertifying every 2 years.
No experience is required; however, police/fire dispatch experience or experience in a public 911 call center is highly desired.
Language skills: Ability to read and interpret documents such as safety rules, operating and maintenance instructions, and procedure manuals. Ability to write routine reports and correspondence. Ability to speak effectively before groups of customers or employees of organization.
Reasoning Ability: Ability to apply common sense understanding to carry out instructions furnished in written, oral, or diagram form. Ability to deal with problems involving several concrete variables in standardized situations.
Hearing: The candidate shall have normal hearing acuity. A baseline audiometric test will be obtained at the time of the successful candidate's post offer physical and yearly thereafter.
Vision: the candidate shall possess normal color vision and visual functions, including near vision. Each eye must be free of any abnormal condition or disease, which might adversely affect performance of duty and there must be visual acuity in each eye corrected to no less than 20/30.
Vision and hearing are required to perform essential job functions.
Must pass keyboarding test with at least 45 WPM.
Knowledge of and ability to make practical applications of the customary practices, procedures, rules and regulations of the Public Safety department and to take authoritative action as situations demand; practical knowledge of area law enforcement, EMS and fire demands, and ability to effectively receive and dispatch calls requiring emergency and informational assistance; ability to use and maintain all assigned communications equipment; knowledge of laws and regulations governing public safety communications; knowledge of proper procedure for receipt of emergency calls and for dispatching proper personnel and equipment; knowledge of the techniques of operating highly sensitive, technical radio transmitting equipment for a complex public safety communications system, including public safety, disaster, and operational talk groups; knowledge of and ability to read maps, use emergency code terminology and clearly and calmly respond during stressful situations; knowledge of all streets and boundaries of the hospital locations and surrounding areas; ability to communicate effectively and make split-decisions in high stress situations; ability to appropriately receive, maintain and log all radio traffic information; ability to condense large amounts of information into coherent typed remarks, and to use and understand a variety of acronyms and codes; ability to establish and maintain effective working relationships with staff, other public safety agencies and the general public; ability to establish priorities and accomplish multiple tasks in a limited time; ability to use computer, copier, telephone and other standard office equipment. Must be able to lift 25 pounds.