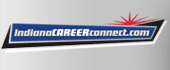 Job Information
The Inland Group of Companies

Ramp Agent (PM & AM)

in

Fort Wayne

,

Indiana
Quantem Aviation Services is hiring Ramp Agents at our Fort Wayne International Airport (FWA) location
Pay: $13.25/hr
Shift: PM: Monday -Thursday 8:00 pm - 11:00 pm AM: Tuesday - Friday 4:15-7:15
The Inland Group of Companies is comprised of IDS, Inland Technologies, and Quantem Aviation Services. We offer a full range of airport and airline services, from aircraft deicing and spent ADF recovery to cargo and passenger handling. Our objective is to work continuously to develop services and programs that better meet our customers? operational needs.
POSITION OVERVIEW:Quantem is currently looking for Ramp Agents to keep up our level of commitment to safety. In this role, you will load and unload containers from our customers? aircraft. We work in all types of weather. Join our team and build a long-term career with us.
RESPONSIBILITIES:? Ensures all QAS and customer safety standards are met and maintained.? Properly and safely loads and unloads freight. Including build up and break down of cargo pallets and freight containers following guidelines.? Protects freight from elements, damage, and vandalism.? Holds equipment certifications and operates equipment safely.? Must successfully complete all training classes.? Obtains proper security documents for all shipments.? Verifies upon receipt from customer shipment pieces, weight, dimensions, and airworthiness. ? Verifies upon delivery to customer shipment pieces and airway bill numbers.? Performs other duties assigned by QAS management.? Compliance with all applicable environmental laws and permits.
REQUIRED KNOWLEDGE/SKILLS, EDUCATION, AND EXPERIENCE:? Routinely required to stand; walk; sit; use hands to handle, or feel objects, tools or controls; reach with hands and arms; speak clearly, and hear efficiently. ? Employees must routinely lift and/or move up to, or in excess of 70 pounds. ? Employees must have the ability to climb 15-foot heights for work. ? Specific vision abilities required by the job include close vision, distance vision, color vision, peripheral vision, depth perception, and the ability to adjust focus.
ADDITIONAL REQUIREMENTS:? High School Diploma or GED required. ? Valid US driver?s license.? Must be able to pass all required background and clearance requirements.? Successful completion of required airport badging process and pre-employment drug screen is required.
BENEFITS INCLUDE:? Full Times Employment Options? Flexible Scheduling? Employer Paid Life Insurance? Employee Discount Programs ? Employee Assistance Program
We are an Equal Opportunity Employer, making decisions without regard to race, color, religion, sex, national origin, sexual orientation, gender, gender identity, veteran status, disability, or any other protected class. ?
EEO is The Law - click here for more information: https://www.eeoc.gov/sites/default/files/migratedfiles/employers/posterscreenreaderoptimized.pdf
We endeavor to make this site accessible to any and all users. If you would like to contact us regarding the accessibility of our website or need assistance completing the application process, please contact 833-447-3727 or email us: recruiting@qasllc.aero. You may also write to us and we will be happy to assist you with the application: Inland Technologies, 175 Ammon Drive, #106, Manchester, NH 03103