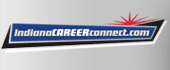 Job Information
CRST The Transportation Solution, Inc.

Supervisor - Programs

in

Fort Wayne

,

Indiana
Supervisor - Programs
Location IN, Fort Wayne
Division/Department CRST Specialized Transportation, Inc.
# of openings 1
CRST The Transportation Solution, Inc. is Delivering Promises and Driving Success to Ensure Everyone Has What's Needed to Live and Thrive. Today, more than ever, we are looking for talented individuals who will help us bring this vision to life.
Supervisor - Programs
Job Summary: Responsible for managing the day to day operations of the designated logistics programs, have limited P&L responsibility, oversee claims processing, manage and development of staff, maintain customer satisfaction and grow business by an annual percentage. This position also is responsible for continually selling to the customer additional service offerings. This position ensures that the employees comply with work instructions in accordance with the customer's contract as well as maintaining the compliance matrix for reporting.
Essential Duties and Responsibilities:
Owns and engages in the scope of work consistently with operational needs as it relates to customer and Customer Product Management, logistics coordination, transportation and on-going management of each customer program.

Works closely with the customer to refine requirements, scope, and expectations.

Proactively addresses customer concerns and maintains steady follow-up on any outstanding issues.

Becomes entrenched with the customer's organization to determine what business opportunities we can position ourselves with to take advantage of these opportunities. Bringing new service offerings (e.g. blanket-wrap, specialized transportation, transportation management, and other warehouse services)

Review online application system reports daily to ensure that we are in compliance with contractual agreements. In addition, look for patterns for each location to determine if additional training or adjustment of staffing is required and/or justified.

Responsible for employee compliance with work instructions. If compliance is achieved, then acknowledge for performing to meet or exceed customer expectations. If non-compliant, then determine root cause and put actions in place to immediately bring up service levels to contractual levels. Audit any and all action plans to determine if location/employees are compliant with them.

Responsible for development and maintenance of metrics for customer to ensure compliance.

Responsible for purchasing required services for each location that is operated for the customer. Once the purchase has been made, audit invoices for accurate pricing, approve for payment and ensure that customer is invoiced for services at the contractual rates.

Responsible for finding inefficiencies within organization and assist with the determination and correction of such identified issues.

Provide direction and orchestrate distribution centers, agents, and transportation providers as to activities necessary to ensure committed services are provided to contract customer.

Problem resolution with drivers, distribution centers, agents, service providers, Information Technology team and the customer regarding on-site services, shipments and inventory items.

Monitors workflow to ensure pricing is appropriate.

Lead program implementations by working with customers, agents, distribution centers, service providers, technology developers and all other constituents that the program touches to ensure the most efficient and cost effective processes are put into place.

Minimum Qualification Requirements:

High school diploma or GED required

1-3 years of previous customer service experience preferred

Excellent problem-solving skills

Ability to multi-task with strong organizational skills

Some travel is required

Can work in a fast pace work environment

Ability to work with Microsoft Office products

CRST is an EOE. Candidates subject to successful completion of pre-employment background and drug testing.
The CRST core values:Safety at the Core of All We Do - Integrity in Every Decision and Action - Commitment to the Success of Employees, Customers, Agents, Contractors and Communities.
EEO Statement:All qualified applicants will receive consideration for employment without regard to race, color, religion, sex, sexual orientation, gender identity, national origin, disability, or status as a protected veteran.
Offers of employment are contingent upon successful completion of a background check and drug test.