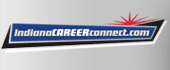 Job Information
84 Lumber

Forklift Operators

in

Franklin

,

Indiana
Requisition Number: 0783 BG 002
Job Title: Forklift Operators
City: Franklin
State: IN
Salary Range: N/A
Return to list of 84 Lumber Career Opportunities (https://www.84lumber.com/careers/current-openings/)
Forklift Operators
Apply Now (https://trak.baiworks.com/application/login.aspx?q=LVzR%2fma86yKQ5Av%2fedSOq0JdkaDz7Pe4%2fn810NIUYZBfApzrZF2jqHRn3MVruBEPTZ09iWNQ7Xj5EFq8GlJsZKJKDQgHrXYSYGD94E1tLbCDb0GjTHQE0ctqLnvTVULcs2P52dwAWf89Tza4Ub8fcmtNudJq%2bZiNs8sTEToqEinY1QmwGI4QHd%2f3aJ1bIokS09oH%2fUDWV4TFWkRgZHVzWCJF9y87UBorF5caWTkO3OY7PBfkhznpz78%3d)
Description/Job Summary
Under direct supervision, is responsible for the efficient and timely movement of lumber, materials and finished product throughout the physical plant in accordance with the Safety Standards for fork truck operation.
Days of Operation:
Monday – Friday
Shift Hours:
1st 6:00 am – 4:30 pm
Essential Functions:
Train in all areas of the Yard Department to include operating various types of mobile and fixed equipment including forklifts, and loaders. Training includes required hours for each job position and practical test to be a qualified operator.

Interpret all operational procedures and parameters, including Job Safety Analysis and Work Instructions.

Perform additional duties as needed.

Shows a safety-first mindset; recommends improvements to make the workplace safer for self and others.

Willing to learn; enjoys tackling new challenges.

Is organized and shows attention to detail, with a "get it right the first time" mindset.

Demonstrates dependability in attendance, work completion, and flexibility to meet business needs.

Works well with team members or independently; gives and receives feedback in a constructive manner.

Makes timely and sound decisions; uses resources wisely.

Displays a positive, can-do attitude; maintains composure when faced with difficult situations.

Ability to stand for duration of shift, up to 12 hours; frequent physical activity such as walking, climbing stairs or reaching to work with equipment throughout the entire shift.

Must be able to frequently lift up to 50 lbs.

Ability to work with exposure to extremes in temperature, uneven surfaces, loud noise, elevated work areas, and confined spaces.
Required Experience
High School diploma or general education degree (GED); or 1 to 3 months related experience and/or training

Previous forklift operating experience a must.
Required Qualifications
No less than 2 years of field experience in either an operation and or manufacturing environment.

Ability to document and maintain procedures and record keeping.

Excellent communication and leadership skills

Must speak and understand English language in verbal+ written communication.

Forklift, Crane, or experience operating heavy machinery preferred.

Must be able to work a 10-12 hours shift, which include overtime, weekends and holidays.

Ability to use effective listening skills to identify important information.

Must be able to work outsite or inside as required.
Apply Now (https://trak.baiworks.com/application/login.aspx?q=LVzR%2fma86yKQ5Av%2fedSOq0JdkaDz7Pe4%2fn810NIUYZBfApzrZF2jqHRn3MVruBEPTZ09iWNQ7Xj5EFq8GlJsZKJKDQgHrXYSYGD94E1tLbCDb0GjTHQE0ctqLnvTVULcs2P52dwAWf89Tza4Ub8fcmtNudJq%2bZiNs8sTEToqEinY1QmwGI4QHd%2f3aJ1bIokS09oH%2fUDWV4TFWkRgZHVzWCJF9y87UBorF5caWTkO3OY7PBfkhznpz78%3d)
84 Lumber Company is an Equal Opportunity / Affirmative Action employer. All qualified applicants will receive consideration for employment without regard to age, race, color, religion, sex, national origin, disability, or protected veteran status.