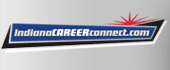 Job Information
Energizer

Logistics Associate

in

Franklin

,

Indiana
This is Energizer
At Energizer Holdings, we are passionate about bringing our brands and products to the world better than anyone else. It's our passion and drive that makes us proud stewards of iconic brands including AC/Pro, Armor All, Energizer, Rayovac and STP, part of our broad portfolio of products that millions of consumers know, trust, and rely on every day.
When you come to work here, you'll quickly see that we love what we do, we care about each other, and we continuously learn and improve to meet the needs of our customers and consumers around the world.
We have talented colleagues around the world with varied skillsets, backgrounds and experiences, and we embrace this diversity because it's a big part of what helps us deliver results to grow the company. Whatever your specialty, you'll find that excelling at Energizer provides opportunities to grow in ways you never expected.
Come join our team!
Position Summary
Energizer is seeking to hire a Logistics Associate for our Franklin, Indiana facility. Under the direction of the Value Stream Manager, you will work with minimal supervision to provide administrative support for the shipping and receiving function in a manufacturing environment. Coordination of day to day functions will include timely and accurate material and finished goods movement. In addition, working knowledge of functional policies, procedures, and objectives including knowledge of supply planning and distribution systems for producing superior customer service is needed. Additionally, you will serve as a contributing member of cross functional business team. The Associate will be expected to provide technical and administrative support in a team structure designed to provide a superior level of service to an assigned customer base. Lastly, this individual will be required to develop and maintain a professional, cooperative working relationship with the Franklin Distribution managed colleagues.
Accountabilities
Performs timely and accurate data entry and management of distribution systems involving various functional activities such as customer orders, credits, inventory stock status, production schedules, deployment, data set up/maintenance and inter-warehouse movements. Arranges for carriers to handle shipments in a prompt and cost-efficient manner. Coordinates the timely movement of imports into receiving locations. May maintain Global Logistics database.

Assumes limited account responsibility at the direction of the manager involving customer and marketing inquiries with respect to order status, product availability and shipping information. Reviews classifications and updates of import product, and receiving locations.

Provides miscellaneous assistance in the functional areas of production schedules, forecast analysis, invoice disputes, freight and routing information and in strategy discussions to meet departmental customer service goals. Verifies and authorizes payment on import shipments covered by draft terms.

Control the distribution of the finished products between plants, co-packers and warehouses.

Maintains a working knowledge of functional policies, procedures, and objectives including knowledge of supply planning and distribution systems for producing superior customer service.

Interfaces with Domestic and International Freight carriers.

Responsible for monitoring progress against timelines and due dates as well as provide guidance and coaching to others as appropriate.

Additional duties as assigned.
Specific Accountabilities
Develop strong relationships and communicate effectively to manage day to day functions with Plant Operations, projects with Marketing, Procurement, Logistics, Operations and Suppliers.

Effectively organize and manage the workflow of multiple daily tasks and priorities in a dynamic environment.

Communicate and work collaboratively to resolve issues with internal and external customers.
Required Skills and Experience
Proficient in use of personal computer

Proficient Forklift operation.

Demonstrates proficiency in MS Excel and an understanding of MS Office programs (Word, PowerPoint, and Outlook).

Working knowledge of SAP.
Preferred Skills and Experience
Minimum of 2 years of Logistics experience required, ideally with consumer products companies.

Knowledge of shipping and receiving functions in a manufacturing environment.

Two years of business-related education.
Working Relationships & Environment
Regular duties and project work will include interaction with various functional departments Production, Scheduling, Transportation, Quality, Material Buyer

Must be capable of quickly establishing relationships both internally and externally.

Must be a highly credible individual.

Must exhibit a true sense of urgency in responding to customers.

Collaboration with counterparts at other company locations and suppliers.

Assists in the development and training of colleagues who interact with the Logistics function.

Excellent organizational, prioritizing and follow-up skills.

Ability to think and act independently and make sound decisions.

Good problem-solving skills.
An Offer to Grow On
Come join us!
Energizer offers a competitive total rewards package which includes a range of health, wellness and retirement savings coverage, paid time off and holidays, and many opportunities to learn, develop and grow. At Energizer, you'll have the opportunity to contribute and make an impact every single day.
Energizer is an equal opportunity employer, and we prohibit discrimination based on age, color, disability, marital or parental status, national origin, race, religion, sex, sexual orientation, gender identity or any other legally protected status in accordance with applicable federal, state and local laws.
Energizer