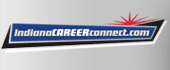 Job Information
United States Steel

Process Coordinator - Maintenance Planning

in

Gary

,

Indiana
10634BRJob Description:The Process Coordinator - Planning & Scheduling will provide ongoing technical and maintenance support to Operating units for the identification of opportunities to increase the reliability of equipment assets to world-class standards. This person will assist plant reliability specialists with field audit techniques and equipment data gathering at the plant level and coordinate technical writing efforts of preventive maintenance documents for critical plant equipment.
KEY RESPONSIBILITIES:
• Manage process line hourly planners to achieve world class reliability
• Conduct weekly communications with all Plant Reliability Managers to review adherence to Corporate PM program objectives.
• Work with all plant department reliability assurance specialists to insure critical equipment listings are accurate & complete.
• Coordinate the plant's mechanical & electrical technical writing efforts of preventive maintenance documents for specific plant critical equipment.
• Furnish recommendations for equipment lubrication schedules; including special purpose lubrication products & specifications, lubrication task frequency, & best practice lubrication methods
• Develop & conduct PM document development training.
• Assist plant reliability specialists with field audit techniques and equipment data gathering.
• Conduct plant site audits of PM field tasks to insure standardized work instructions are clear and complete.
• Assist plant representatives with the development of basic PM document format. Assist with both basic and advanced PM task descriptions.
Review draft version PM documents for clear descriptions, format consistency, & propose technical revisions where required.
• Monitor & track progress of the PM quality initiative program & generate a monthly status report
• Continue to develop new equipment component modules to further enhance the Corporate PM phrase library.
• Manage new PM documents within the Corporate EDMS system.
• Identify Operational delays and lead activities for problem-solving and continuous improvement activities.
• Develop monthly progress reports for Operating areas under your responsibility.
• Develop effective PM's for equipment to support business unit metrics.
• Provide direction for Q.I.T. and other support groups to assist Operating units and meet Business Plan objectives.
• Interact with other Operating facilities to ensure consistent practices are maintained.
Requirements:
• B.S. in Engineering or Engineering Technology - i.e. Industrial, Mechanical, Manufacturing, Electrical, etc. or six or more years of demonstrated knowledge in a maintenance environment is required.Auto req ID:10634BRRequisition Type:US-ExemptPosting Title:Maintenance and Reliability Process CoordinatorState/Province:US - INWork Location - City:Gary Company Overview:Steel is essential to advancing modern society. In fact, countless aspects of our lives wouldn't be possible without it. From state-of-the-art household appliances and safer, more fuel-efficient automobiles — to steel framing that makes our homes stronger and tubular products that support the development of our nation's energy resources — our products build quality of life for people around the world. U. S. Steel is on an exciting transformational journey to become the iconic corporation — a company set apart from the competition through the talent of our people, the quality of our product, and the strength of our performance. We are seeking talented, motivated people to help us create the next generation of U. S. Steel, known for consistently out-performing the competition, delivering superior returns, and creating value for our customers as a world-class supplier of innovative steel products and solutions.Preferred Skills:3 - 5 years Electrical, mechanical, or related process equipment and maintenance experience.
Experienced in manufacturing processes and the use of data acquisition systems to troubleshoot complicated problems and develop solutions (PI Systems, GE Data Historian, IBC, FDA, etc.)
Maintenance planning experience.
Organizational and analytical skills.
Delay analysis, Pareto, and Lean Technology - i.e., processes and practices - FMEA, RCFA, SMED, MOC, PMO, Reliability Tools, DMAIC, 5 why's, etc.Competency Summary:Think: Think Critically and Drive Change
Lead: Develop Talent and Collaborate
Do: Empower Performance and Deliver ResultsEqual Employment Opportunity:U. S. Steel is a principled company committed to its core values of safety, diversity & inclusion, environmental stewardship, results focus & accountability. We focus on our customers, driving quality and ensuring cost effectiveness. We promote an environment of respect, transparency and collaboration – encouraging new ideas that drive innovation and our collective success. U. S. Steel is an Equal Opportunity Employer. It is our policy to provide equal employment opportunity (EEO) according to job qualifications without discrimination on the basis of race, color, religion, ancestry, national origin, age, genetics, sexual orientation, sex, gender identity, disability status or status as a protected Veteran or any other legally protected group status.
(California residents may visit www.ussteel.com/CANotice for information regarding collection of personal information and U. S. Steel's privacy practices.)Job Category:Manufacturing & Production