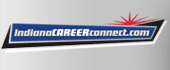 Job Information
Hard Rock International

REP III - PLAYERS CLUB

in

Gary

,

Indiana
The incumbent in this position is responsible for the effective communication of the Player's Club program; determines whether minimum qualifications for complimentary services and/or goods have been met, informs guest of all aspects of Player's Club, and promotes the Player's Club program to guests on the casino floor.
The incumbent in this position is responsible for developing an environment that creates excitement for guests and team members, promoting and retaining a highly skilled work force.
(These functions are intended as a general illustration of the work performed in this job classification and are not all inclusive for this position)
Creates an atmosphere that induces guests to make Hard Rock Casino Northern Indiana their choice for gaming entertainment; responsible for actively building and retaining guest relations and acts as a mentor to team members in order to provide superior guest service.

Telemarket to mid-tier guests informing them of upcoming offers, shows and events.

Assist Marketing hosts as requested including but not limited to, making reservations, securing show tickets, and booking events.

Provide and promote the highest level of guest service and outstanding guest relations, while maintaining confidentiality.

Work closely with the Hosts, HRL Department, Food & Beverage Department, Facilities and Wardrobe Departments to address a variety of guest related issues.

Makes reservations for guest requests including meals, drinks, tickets, etc.

Be the subject matter expert in relation to all tiers of players in the Rock Star Rewards program. Knowledge of requirements of playing to next tier and benefits of each tier is essential.

Handle Player's Club promotions and redemptions as applicable and will generate comps.

Act as liaison between guest and management in relation to needs of guest complaints and concerns.

Utilize CMP system to perform guest transactions and administrative functions as needed.

Must be knowledgeable and provide answers to guests' questions including, but not limited to, special events on and off property, travel directions and restaurant information.

Complete "end of shift" report, including but not limited to calls made, contacts made, events booked, and success of bookings.

Attend and participate in meetings, completing follow-up as assigned.

Perform work regularly and predictably

Other duties as assigned.
NON-ESSENTIAL JOB FUNCTIONS
Attend seminars when needed.
EDUCATION AND /OR EXPERIENCE REQUIREMENTS:
(Related education and experience may be interchangeable on a year for year basis)
This knowledge and these abilities are typically acquired through a high school diploma or equivalent and 1 year of customer service; or a combination of education and experience. Computer literacy with excellent oral and written English communication skills required. Excellent phone etiquette and guest relations skills are also required. Multi-lingual, gaming, and marketing experience preferred.
ADDITIONAL REQUIREMENTS: (Licenses, Certifications, Testing, etc.):
Must obtain and maintain all licenses / certifications per Federal, State, and Indiana Gaming Commission.

Must successfully pass background check.

Must successfully pass drug screening.

Prior experience in the Gaming industry strongly preferred.

Must be twenty-one (21) years of age.

Must be able to work holidays and weekends, as well as flexible shifts.
KNOWLEDGE OF:
Understanding of and experience in the property's regional gaming market.

Marketing functions including, but not limited to data base, advertising, promotions and branding.

Procedures, methods, and equipment including computers and applicable software applications such as word processing, email, spreadsheets, and databases to include excellent working knowledge of Microsoft Word, Excel, Outlook and PowerPoint.

Working knowledge of Ballys CMP, Aristocrat OASIS, or like software.

Pertinent federal, state, and local laws, codes, and regulations.

Cash handling, marketing and sales techniques.
ABILITY TO:
Deliver a service level which creates an atmosphere that makes our guests want to return, giving each guest a positive, memorable entertainment experience.

Routinely go above and beyond in the accomplishment of position responsibilities in an effort to play a role in the achievement of organizational goals.

Present an image of excitement, enthusiasm, and outgoing personality, while being able to project a professional appearance.

Communicate clearly and concisely, both orally and in writing.

Participate in the development and administration of goals, objectives, and procedures.

Operate various types of office equipment.

Establish and maintain effective working relationships with those contacted in the course of work.

Be flexible to work varying shifts and time schedules as needed.

This position spends time on the casino floor and is subject to varying levels of crowds and noise, and the severity of which depends upon guest volume.
The above information on this description has been designed to indicate the general nature and level of work performed by team members within this classification. It is not designed to contain or be interpreted as a comprehensive inventory of all duties, responsibilities and qualifications required of team members assigned to this job. The Team Member understands that employment with the Company is at-will and that no express and/or implied contract of employment exists unless it is in writing and signed by the Department Head. The Team Member further understands that conditions may require the Company to modify this Job Description and that the Company reserves the right to exercise its discretion to make such changes.
Requisition Number: 2021-16951
Street: 5400 West 29th Avenue