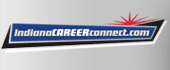 Job Information
Hard Rock International

SUPERVISOR - STEAKHOUSE

in

Gary

,

Indiana
The incumbent in this position is responsible for supervising all front-of-the-house restaurant operations and employees in specified food outlet during an assigned shift and assist in supervision of all other food & beverage outlets as needed.
(These functions are intended as a general illustration of the work performed in this job classification and are not all
(These functions are intended as a general illustration of the work performed in this job classification and are not all inclusive for this position)
Creates an atmosphere that induces guests to make Hard Rock Casino Northern Indiana their choice for gaming entertainment; responsible for actively building and retaining guest relations and acts as a mentor to team members in order to provide superior guest service.

Opens and closes shift or work area at scheduled times; ensuring outlet is fully prepared for operation, as well as ensuring cleanliness and security of company assets.

Maintains all front of house ordering, beer/wine/spirit pars and inventory levels, barware lists and needs, and overall bar layout and organization.

Maintains bar and lounge area standards, guidelines, and objectives, including team member training and SOP compliance.

Regularly monitors alcohol sales to determine timeliness for offering refreshers, as well as ensuring compliance regarding wine quality and integrity.

Supports late-night casino volumes, focused primarily on Steakhouse bar business. Organizes training with vendors for employees as needed for routine service refreshers or new product offerings.

Monitors guest service and satisfaction by interviewing guests and by observing food ratings in order to make recommendations for improvement to maintain high service standards and a positive dining experience for guests.

Resolves guest concerns or complaints in order to maintain positive guest relations.

Inspects food outlet daily to ensure a safe work environment, that equipment is operating properly and that sufficient supplies are on hand in order to achieve smooth operation of the department.

Attends and participates in meetings, completing follow-up as assigned.

Perform work regularly and predictably.

Other duties as assigned.
NON-ESSENTIAL FUNCTIONS:
Attend seminars when needed.
EDUCATION AND /OR EXPERIENCE REQUIREMENTS:
(Related education and experience may be interchangeable on a year for year basis)
This knowledge and these abilities are typically acquired through a High School Diploma, as well as two years' dining experience in a supervisory capacity; or through a bachelor's degree in Restaurant Management or related field.
ADDITIONAL REQUIREMENTS: (Licenses, Certifications, Testing, etc.):
Must obtain and maintain all licenses / certifications per Federal, State, and Gaming regulations.

Must successfully pass background check.

Must successfully pass drug screening.

Must be twenty-one (21) years of age.
KNOWLEDGE OF:
Pertinent federal, state, and local laws, codes, and regulations.

Management of a high-volume restaurant, bar, or similar business.

Standard safety and sanitation practices for food and beverage service.

Applicable computer systems.

Various positions within the restaurant, e.g., bartender, server, host, etc.

Food, food product, food preparation, etc.

Service, service etiquette, and standard service practices for full-service restaurants.

Standard safety and sanitation practices for food and beverage service.

Wines and alcoholic beverages.
ABILITY TO:
Present an image of excitement, enthusiasm, and outgoing personality, while being able to project a professional appearance.

Communicate clearly and concisely, both orally and in writing.

Be flexible to work varying shifts and time schedules as needed.

Deliver programs which create a service level of excellence for internal and external guests.

Communicate effectively with all levels of team members and outside contacts.

Review and comprehend all necessary documentation.

Act professionally with a constantly changing internal and external environment.

Monitor and control cash flow and security of assets.

Link scheduling to customer flow.

Observe and direct actions of subordinates monitor all activity within the dining room and to inspect and maintain areas for which responsible.

Maintain bar operations.
The above information on this description has been designed to indicate the general nature and level of work performed by team members within this classification. It is not designed to contain or be interpreted as a comprehensive inventory of all duties, responsibilities and qualifications required of team members assigned to this job. The team Member understands that employment with the Company is at-will and that no express and/or implied contract of employment exists unless it is in writing and signed by the VP Food and Beverage. The team member further understands that conditions may require the Company to modify this Job Description and that the Company reserves the right to exercise its discretion to make such changes.
Requisition Number: 2021-16850
Street: 5400 West 29th Avenue