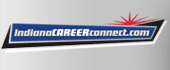 Job Information
Army National Guard Units

SUPPLY TECHNICIAN

in

Gary

,

Indiana
Summary
THIS IS AN INDIANA NATIONAL GUARD TITLE 32 EXCEPTED SERVICE POSITION This position is part of the IN LAASF, Indiana National Guard under Position Description Number D0915000. If you would like the complete list of duties, please contact the POC of this announcement.
Responsibilities
Responsible for all phases of DLR and CLIX repair/repairable items procurement and returns program.
Assists/performs the Property Book operations in the area of inventory and storage management, and equipment coordination.
Analyzes supply transactions or provides customer service for urgent critical shortage items and items requiring special handling when established procedures are not applicable.
Within funding limitations determines stock replenishment levels for centrally controlled items.
Establishes procedures for management of calibration, testing of TMDE, and monitors tool room operations, to include accounting for, issuing and replacing tools.
May oversee subordinates, when organization and workload does not support a full time supervisor, that are performing material and resource tracking, special TDME/tool transactions and hazardous material accountability.
Performs other duties as assigned.
Requirements
Conditions of Employment
Qualifications
MILITARY GRADES: E-3 thru E-6 COMPATIBLE MILITARY ASSIGNMENTS: 15 Series, 91 Series, 92 Series GENERAL EXPERIENCE: Experience, education, or training in a variety of operations or situations concerned with substance or content of supply actions, requiring ability to decide course of action to take, considering the circumstances or conditions encountered. Experience using computer and automation systems. SPECIALIZED EXPERIENCE: Must have at least 12 months experience, education, or training which demonstrates a thorough knowledge of governing supply regulations, policies, procedures, and instructions applicable to the specific assignment. Experience conducting extensive searches for required information; reconstructing records for complex supply transactions; and/or provide supply operations support for activities involving specialized or unique supplies, equipment, or parts. Experience performing routine aspects of supply work based on practical knowledge of standard procedures, where assignments include individual case problems related to a limited segment in one of the major areas of supply management. PLEASE READ THIS CAREFULLY
Indiana National Guard Federal Technicians will wait 18 MONTHS after being selected for a tenure 1, 2, or 3 position before applying for another Indiana National Guard Federal Technician position on USAJOBS. This includes new appointments, reassignments, promotions, and changes to lower grade.
IF you were selected for any tenure 0 Temporary position, this does not apply to you. IF you were selected for a Temporary Promotion, your 18 month period does not restart and will remain the effective date of your tenure 1, 2 or 3 position. If you would like to request a waiver, download the memorandum template from
https://gko.portal.ng.mil/states/IN/JFHQ/J1%20HRO/Shared%20Documents/Forms/AllItems.aspx
The memorandum will be written by the employee and signed by their supervisory chain. Supervisors will submit the signed memorandum for final review to the HRO Staffing inbox: ng.in.inarng.list.j1hr-hro-s@mail.mil The Human Resources Officer is the final approval for all waivers. If approved, the memorandum will be returned. To be considered, the completed memorandum must be submitted with your application documents before the closing date of this announcement
Education
Additional Information
If you are a male applicant who was born after 12/31/1959 and are required to register under the Military Selective Service Act, the Defense Authorization Act of 1986 requires that you be registered or you are not eligible for appointment in this agency (https://www.sss.gov/RegVer/wfRegistration.aspx). If you are unable to apply online or need to fax a document you do not have in electronic form, view the following link for information regarding an Alternate Application.