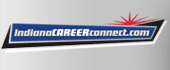 Job Information
Goshen Health

Assistant, Storeroom

in

Goshen

,

Indiana
Requisition #: 9506 Facility/Dept: Goshen Hospital – Materials Management Status/Shift: Full Time, 80 hrs per pay period, Days Receives incoming freight, posts items received onto the purchase order, stocks items received on the storeroom shelves or delivers to the appropriate department, picks and delivers departmental requisitions to department directors, refills Pyxis stations, tags incoming capital equipment with property numbers. Ships UPS and other freight. The person in this position demonstrates the knowledge and skills to provide service appropriate to neonate, pediatric, adolescent, adult and geriatric patients.
Position Qualifications
Minimum Education Must be a high school graduate or the equivalent. Must be able to read simple printed matter. Must be able to do mathematic calculations.
Minimum Experience One year experience in a related work situation.
Preferred Experience Three years experience working in shipping/receiving.
Certifications Required Must possess a valid driver's license